21-09-2007 NEDERLANDS - DUTCH 19.00-23.00DE AFWISSELING 19.00-23.00
LIEFS VAN LIESJE 23.00-middernacht

De afwisseling uren van 21.00 tot 23.00 zijn zaterdag nog eens te horen via AMC radio vanuit Canada.
http://www.avatarmusiccanada.eu/SERVICES/SERVICES%20(amc%20radio)%20(SNL%20schedule).htm



http://www.avatarmusiccanada.eu/SERVICES/SERVICES%20(amc%20radio)%20(SNL%20schedule).htm">]

AFWISSELING from AMC Canada STREAM met Peter : Click on pic




Vier uur lang de Afwisseling. Want Henk is er niet.

Het laatste uur is voor............
Liefs van Liesje


Zoals gebruikelijk wordt de playlist van het programma elke 10 minuten ververst.
Of misschien staat ie er al.
]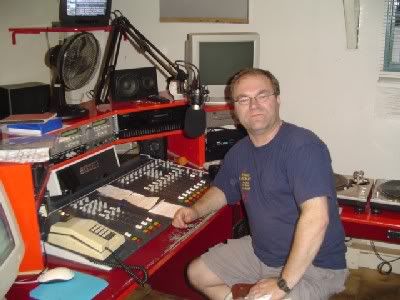 AFWISSELING STREAM met Peter : Click on pic
Stream might be offline tonight
21-09-2007 ENGELS - ENGLISH 18.00-22.00 GMT
DE AFWISSELING 18.00-22.00

The hours from 20.00 till 22.00 can be heard once again on saturday thru AMC radio based in Canada. http://www.avatarmusiccanada.eu/SERVICES/SERVICES%20(amc%20radio)%20(SNL%20schedule).htm
Four hours of Alternation. Because Henk ain't there

The last hour is for..........
Liefs van Liesje - With love from Leas ye.
MSN contact: studio@radioenkhuizen.nl


!! ___The CAM might be or is offline: Click here - Current status: OFFLINE___ !!

EN HIER KOOP JE DE NIEUWE KAYAK SINGLE "ACT OF DESPAIR"
Bestel HIERRRRR - Order HERE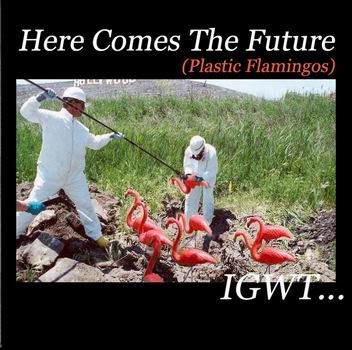 Here comes the future cover : Click Pic for In God We Trust site
19.00 CET -
NO Muziek Arena with Henk BUT R&R Alternation with Peter

01-(6x)- Royal Showband waterford - The Hucklebuck
02-(6x)- Ventures - Walk dont run
03-(6x)- Ria Valk - Hou je echt nog van mij Rockin Billy
04-(83)- Roman Holiday - Motormania
05-(0x)- Travoltas - Pacific coast highway
06-(6x)- Tokens - Lion sleeps tonight
07-(6x)- Tokens - I hear trumpets blow
08-(8x)- Pee wee & Specials - Most of all
09-(88)- Los Rebeldes - Bajo la luz de la luna
10-(xx)- Phantoms - I'll go crazy
11-(84)- Shithouse band - Baby let me love you
12-(8x)- Alvin Stardust - Pretend
13-(7x)- Pratt & Mc Clain - Happy days
14-(7x)- John Travolta & Olivia Newton John
15-(7x)- Shanana - Rock and roll is here to stay
16-(7x)- Grease cast - We go together
17-(7x)- Rubinoos - Peek a boo
18-(58)- Buddy Holly - Rave on
19-(9x)- BZN - Run away back home
20-(6x)- Ventures - Blue moon
20.00 CET
NO Muziek Arena with Henk BUT R&R Alternation with Peter

21-(7x)- BZN - Rollin around the bend
22-(05)- Terra Nova - long live rock and roll
23-(8x)- Straycats - Rock this town
24-(6x)- Scorpions - Hello Josephine
25-(83)- Chaps - Rawhide
26-(06)- Oos Joos - De bloemkoole
27-(84)- Shithouse band - Rock and Rob Boogie
28-(76)- Blues brothers - jailhouse rock
29-(8x)- Rocky sharpe & replays - You're the one
30-(6x)- Peter Koelewijn - Kom van dat dak af
31-(7x)- Mud - Shake rattle and roll/See you later alligator
32-(8x)- Pee Wee & Specials - Someday
33-(5x)- Kalin twins - When
34-(7x)- Ramones - Do you remember rock and roll radio
35-(6x)- Ronettes - Be my baby
36-(6x)- Wanda Jackson - Let's have a party
37-(6x)- Eddie Hodges - I'm gonna knock on your door
38-(5x)- Bill Haley & Comets - The saints rock and roll
39-(6x)- Ventures - Bulldog
21.00 CET Alternation with Peter
01- Wolter Kroes - Niet Normaal
02- Geoff Love - How the west was won
03- Eagles - How Long
04- Manic Street Preachers - Your love alone is not enough
05- Bob Sinclair - What i want
06- Epica - Safeguard to Paradise
07- Loreena Mc Kennitt - The mystics dream
08- Dukes Jetty - It's over
09- Al Kooper - I can't quit her
10- Rob de Nijs & Julien Clerc - Een melodie
11- Great Lake Swimmers - Your Rocky Spine
12- Tribute to the Cats band - Walking in the rain
13- Cats - Times where when
14- Carl Eaton - The Voice
15- Nelly Furtado feat. Juanes - Te Busque
16- Mario Matty - Jumping Dance
22.00 CET Alternation with Peter

This hour is done in the spirit of Tony Allan who would have turned 57 tomorrow.
A great presenter / broadcaster from Caroline and RNI.
Homepage: http://www.adroberts.net/tony/
17- Camouflage - The Launch
18- Sunfreakz ft Andrea Britton - Counting down the days.
19- Shirley Bassey - The Living Tree
20- Al Kooper - Jolie
21- Barclay James Harvest - Hymn for the children
22- TWINSPIN: Stylistics - Only for the children
23- TWINSPIN: Stylistics - Children of the night
24- Never the Bride - How do you sleep (CD: SURPRISE)
25- Al Kooper - I love you more than you'll ever know
26- TWINSPIN: Solution - Empty Faces
27- TWINSPIN: Solution - It happened in September
---- DVD SOLUTION LIVE 2006 IS OUT:
http://www.solutionmusic.nl/
28- Carl Eaton - A Natural high
29- Van McCoy - African symphony
xx-(Enkh-Astrid Nijgh (vocals), Rick vd Linden (GX1) en jenke Kaldenberg (Carillon Drommedaris)
WELTERUSTEN ENKHUIZEN, WELTERUSTEN GOEDENACHT
VOOR DE WAKKER BLIJVERS IS ER NATUURLIJK NOG:

LIEFS VAN LIESJE.
23.00 CET Liefs van Liesje - With Love from Liesje


01- PLAYLIST NOT AVAILABLE
VISIT ALSO LIESJES WEBSITE:
Foto: Irma Kok. Klik hierrrrr voor haar site
KAYAK Nostradamus cover : Click Pic for Kayak site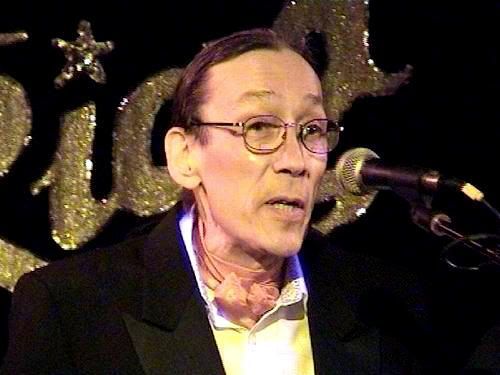 Tony Allan Memorial site : A remarkable radio presenter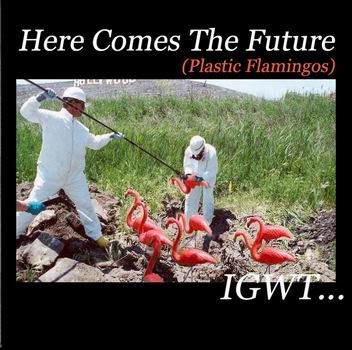 Here comes the future cover : Click Pic for In God We Trust site
All about LA here
U can enjoy our Robbie, who works for us thru the night. BUT............
there are interesting alternatives:

(All times in CET. For UK time CET minus one hour is GMT)

22.00-01.00 Radio Caroline with Cliff Osbourne.
-------------- CLIFF features TONIGHT:
01.00-05.00 Radio Caroline with Tim Charles

23.00-02.00 Radio Seagull with Chris Bent (Towards the unknown region)
Chris plays a remarkable selection of songs you never hear anywhere.
Goodnight, Peter