Vandaag vrijdag / Today Friday : 31-08-2012 NL - DE AFWISSELING 19.00-24.00:
Beware: 5 hours today
UK - ALTERNATION 18.00-23.00 GMT
CA - ALTERNATION 12.00-17.00 in the Manitoba area
Polska Przemiennie 20.00-01.00, Russia
Чередование
19.00-02.00,
Italia Alternanze 19.00-24.00 CET,
Australia
Saturday 01-09-12
05.00-10.00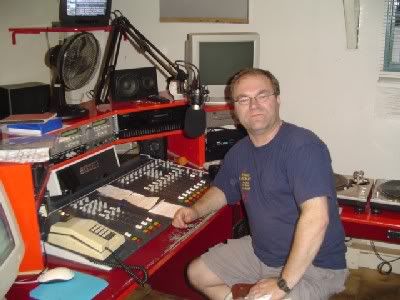 All contact and tuning in info regarding Radio Enkhuizen and Alternation:
Click on Peter in Studio (Above)

Voor stream / Listen to the stream: Klik op foto-Click on pic Radio (Below)
Alternative: www.Tunein.com (Type searchstring: Enkhuizen in search field)

With the App TuneIn you can also listen on Iphone, Ipad, Android phones and Tablets.
Or use the Windows software Radiosure from http://www.radiosure.com/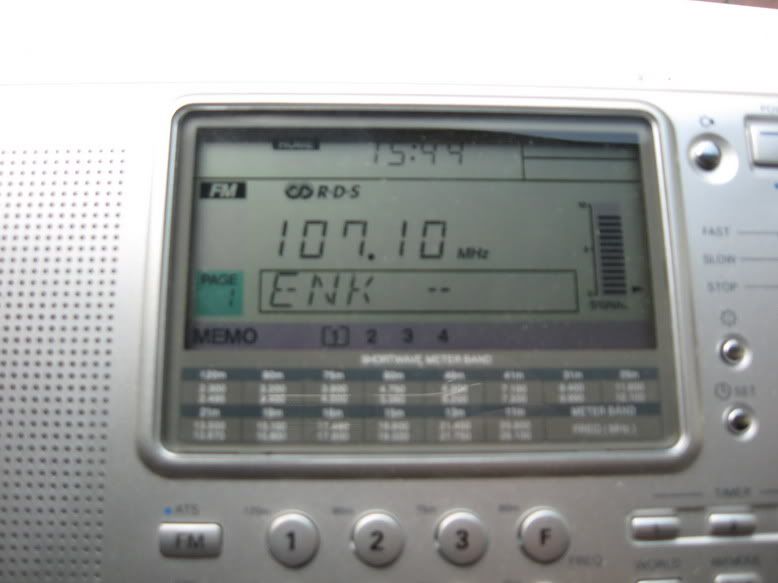 Featured Today:
CLOSEDOWN DUTCH OFFSHORE STATIONS
31-08-1974

Also:
LEGENDS FESTIVAL APELDOORN 16-09-2012

Every hour on the hour: Offshore anthem
Norderney in full glory - Norderney website: Click pic above
.

The playlist looks very empty at first, but beware, It's just a blueprint.
As usual there will be updates from the playlist every 20 minutes.
(More or less)
So refresh your browser often to see what's going on.

19.00-21.00 uur - Muziek Arena: Met Henk Rustenburg - Click for playlist
Or better not as Henk is on holiday. But you have me instead.

19.00 CET Alternation with Peter
01-(1974)- Peter Koelewijn - Veronica Sorry
02-(2006)- Percy Faith Orchestra - Grunchy Granola suite
03-(198x)- Trinity - We love the Pirates
04-(1975)- Trammps - Scrub board (Hold back the night)
05-(1977)- Bolland & Bolland - Time of your life
06-(1969)- Los piratos - Na na na he he
07-(2012)- Harry Loco - Love love love
08-(1976)- Massada - Dansa
09-(2012)- Gabry - Loving Arms
10-(2012)- Monika Kuszynska - Ocaleni
11-(2012)- TRIO ZAZI - Turn me on
12-(19xx)- Gruppo Sportivo - Mexican radio
13-(198x)- Jellybean - The mexican
14-(1975)- Sailor - Girls girls Girls
15-(196x)- Radio London Tune - Big L theme
20.00 CET ALTERNATION / Afwisseling met Peter, Radio Enkhuizen 107.1 FM
16-(2007)- Dave Cash and Rosko - Turn on the Pirates
17-(196x)- Les Reed Orchestra - Man of Action
18-(198x)- One Shots - Goodbye Caroline
19-(196x)- Fortunes - Caroline
20-(198x)- Michael Robinson - The day the music died
http://www.youtube.com/watch?v=yjpNqjBjpXk
21-(20xx)- Michael Robinson - The Family tree
22-(1997)- Elton John - Candle in the wind (English Rose)
23-(1974)- Ben Cramer - Veronica Vrij
24-(1969)- Flowerpot Men - Let's go to San Francisco
25-(197x)- Cliff Nobles - Love is all right
26-(1973)- Kayak - Mammoth
27-(2012)- Dorka / Wessels - Never 2b free
28-(1971)- Tom Clay - Abraham, Lincoln and John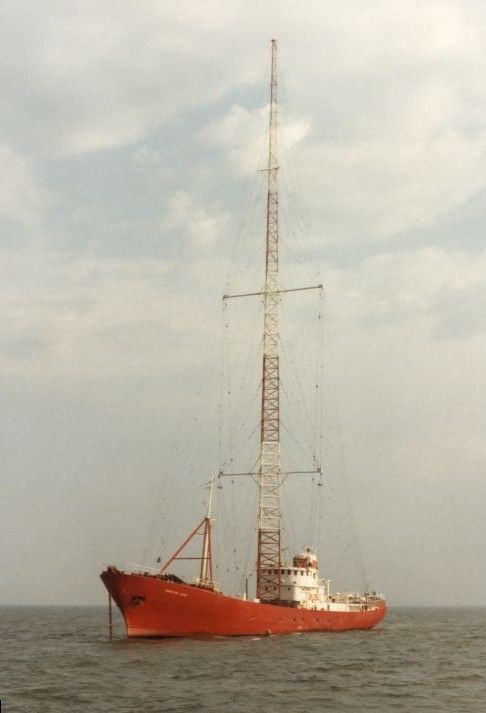 The survivor: MV Ross Revenge (back then with the huge 90 meter mast)
from survivor Radio Caroline
Click pic for Radio Caroline site
21.00 CET Alternation with Peter
29-(196x)- Roaring sixties - We love the Pirate stations
30-(196x)- Chris Andrews - yesterday man
31-(196x)- Simon Dupree and the Big Sound - Broken hearted Pirates
32-(2011)- Katzenjammer - To the sea
33-(1969)- Shocking Blue - Venus
34-(2012)- Menura - Luggage
35-(2012)- Marcel Manuhutu - Sageru
36-(2011)- Dorka Wessels - Hallelujah
37-(1969)- Bintangs - Travelin in the USA
38-(1971)- Yamasuki's - Yamasuki
39-(1972)- Old Shatterhand - Chief of the apache
40-(2012)- Beach Boys - That's why god made the radio
41-(2012)- Beach Boys - Daybreak over the ocean
The LV Jenni Baynton. Not original from Offshore times, but indeed the last seaworthy, radio active ship in the world. Click Pic. Together with the Ross the last symbols of the offshore era. Click picure (by Wim van Egmond, LOL) for website.

42-(2011)- www.worldpeaceispossible.com - We are one


22.00 CET ALTERNATION / Afwisseling met Peter
43-(2007)- Rosko and Dave Cash - Turn on the pirates
44-(20xx)- Le Splendid - Radio Pirate
45-(197x)- Mi Amigo tune - Bronx
46-(2011)- Kayak - Life is good
47-(2010)- Time Bandits ft Kayak - I'm specialised in you
Alides Hidding (Time Bandits)
Taken by Bob Dijksen during the Pim Koopman Tribute Concert of Kayak
48-(1979)- Alides Hidding - Hollywood Seven
49-(197x)- Diesel - Going back to China
50-(2012)- Mostly Autumn - Tonight (The Ghost Moon orchestra)
51-(2007)- Breathing Space ft Olivia - Don't turn a blind eye (Coming up for air)
52-(2012)- Dead Can Dance - Anabasis
53-(1976)- Abdul Hassan Orchestra - Arabian Affair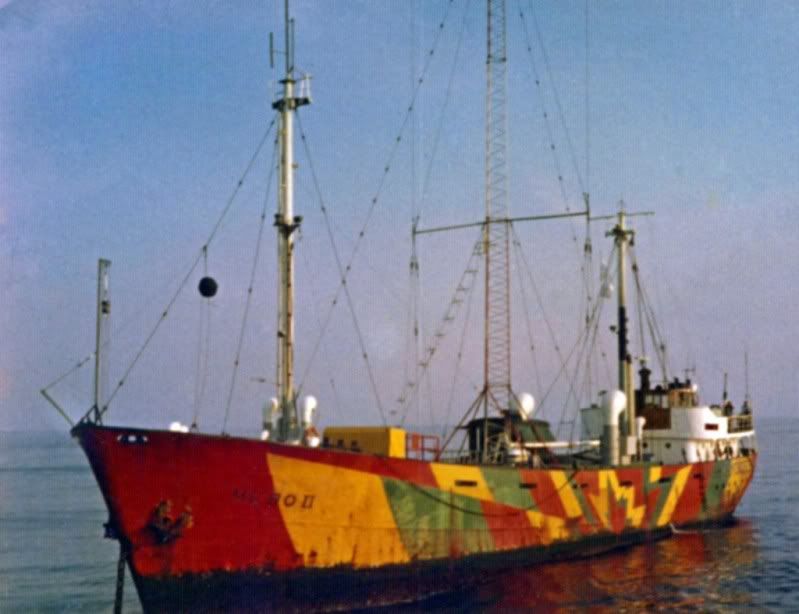 Mebo II from Radio Northsea International.
Click pic for Video of Mebo 2 at sea.

23.00 CET Alternation with Peter

54-(197X)- B. Bumble and the Stingers - Nuthrocker
55-(1975)- Moments and Whatnauts - Girls
56-(2012)- Asia - Faithfull
57-(1972)- Alice Cooper - Elected
58-(2012)- Arjan Lucassen - Pink Beetles in a purple Zeppelin
59-(1976)- Be bop de luxe - Ships in the night
60-(1975)- Pretty Things - Is it only love that brings you down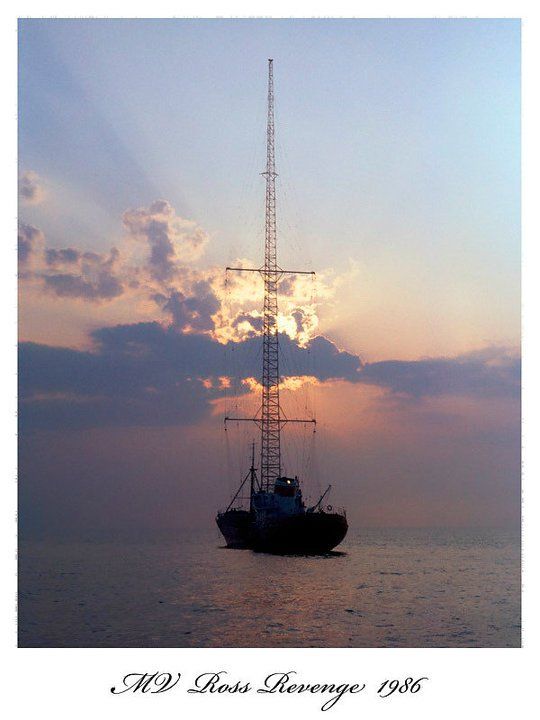 Flying to the sun, Sweet Caroline. The legendary Radio Caroline, soon to be 50.

61-(2008)- Nick Barnes - My Seagull friend (acoustic version)
62-(1980)- Tower - See you tonight
63-(197x)- Yvonne Elliman - Sailing ships
64-(1975)- Barry Manilow - Mandy
65-(197x)- New riders of the purple Sage - On my way back home

66-(1979)- Astrid Nijgh - Welterusten Enkhuizen