Vandaag vrijdag / Today Friday : 26-11-2010 NL - DE AFWISSELING 21.00-24.00:

UK - ALTERNATION 20.00-23.00 GMT
CA - ALTERNATION 14.00-17.00 in the Manitoba area
Polska Przemiennie 22.00-01.00, Russia
Чередование
23.00-02.00,
Italia Alternanze 21.00-24.00 CET,
Australia
Saturday 27-11-10
07.00-10.00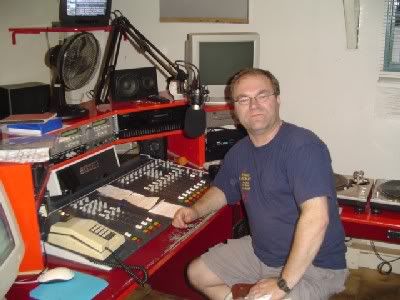 All contact and tuning in info regarding Radio Enkhuizen and Alternation:
Click on Peter in Studio (Above)

Voor stream / Listen to the stream: Klik op foto-Click on pic Radio (Below)

Vandaag / Featured Today:

Pack artist: LORI GRECO (Perth Australia)

Verder / Also: Carola Häggkvist en Chi Coltrane

Lori Greco (Pack artist from Australia

As usual there will be updates from the playlist every 20 minutes.
Email & MSN contact: studio@radioenkhuizen.nl

19.00-21.00 uur - Muziek Arena: Met Henk Rustenburg - Click for playlist


19.00 CET Muziek Arena Henk



20.00 CET Muziekarena Henk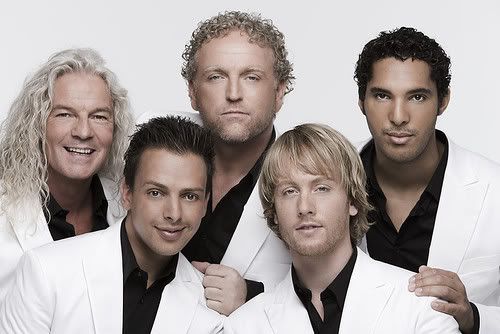 Los Angeles the Voices (Peter Strykes Left): Concert in Carre Amsterdam 06-12-2010. Click on pic for fast growing Hyves website.
21.00 CET Alternation with Peter

01-(70)- Chi Coltrane - Go like Elijah
02-(6x)- Geoff Love - How the west was won
03-(1
0)- Los Angeles|the Voices - Blijf veilig bij mij

--------- -

hhtp://losangelesthevoices.hyves.nl

04-(83)- Carola Häggkvist - Framling
05-(09)- Carola Häggkvist - Pride in the name of love
06-(0x)- Carola Häggkvist - Amore
07-(09)- Lori Greco - Sail away
08-(09)- Lori Greco - I'll be there
09-(09)- Monika Kuszynska y Beata Bednarz - Nowa rodze sie
--------- - (New born, opnieuw geboren)


Monika Kuszynska is back on the stage


10-(08)- Catself - Christmas angels song
11-(10)- Los Angeles The voices - Blijf je vanavond bij mij
12-(98)- Peter Brink & Jeannet vd Woude - And the walls fell down
13-(10)- Ricardo Munoz - I can't stay
14-(10)- Tima Montemayor - She's so lonely
15-(8x)- Dick Bakker & Metropole orkest - Nescafe Bandoneon



Tula: Click pic for website

22.00 CET Alternation with Peter
16-(07)- Aineshana - My heart is a sea
17-(!9)- Jo Lemaire - Monster Sacres
18-(9x)- Bajm - Belle Amie
19-(70)- Tee Set - Ma belle amie
20-(!9)- Silhouette - Searching for her
21-(10)- Lori Greco - Papa's eyes
22-(10)- Lori Greco - Waiting
23-(10)- Saphira - One step at a time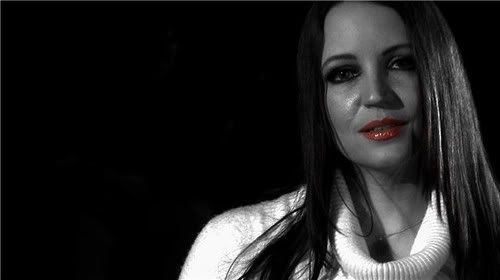 Saphira, click pic for Youtube video


24-(10)- Jason Spooner - Seed in the ground
25-(10)- Lindy Waldeck - Lying eyes
26-(09)- Chi Coltrane - Yesterday, Today and forever
27-(73)- Chi Coltrane - You were my friend
28-(8x)- Harry Klorkestein - O, o, Den Haag
29-(95)- Michael Dunford's Renaissance ft Stephanie Adlington-
--------- - Carpet of the sun


Stephanie Adlington on Youtube- Click pic for awesome Video
23.00 CET Alternation with Peter
3
0-(xx)- Carola Häggkvist - Sag mig var du star
31-(xx)- Carola Häggkvist - Hunger
32-(08)- Kayak - Instr. Intro (Joost) /Hold me forever (Cindy) (Paradiso 2008)
33-(09)- Lori Greco - Latin Lullaby
34-(09)- Lori Greco - Fire
35-(09)- Monika Lidke - A winter morning in Poland
36-(74)- Chi Coltrane - The wheel of live
Chi Coltrane still full of Energy

37-(10)- Kristina Vybornova - The Bedsit
38-(09)- Carola Haggkvist - Heaven in my arms
39-(10)- Phil Tweed - Julie Julie
40-(09)- Lori Greco - On my way home
41-(0x)- Kayak - Avalon (Merlin the unseen bard)

42-(7x)- Astrid Nijgh (vocals), Rick vd Linden (GX1),
-------- Jenke Kaldenberg (Carillon Drommedaris) - Welterusten Enkhuizen