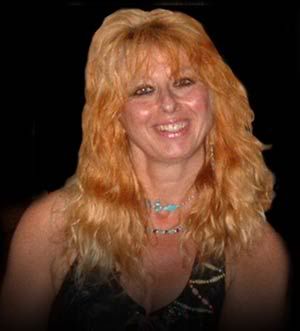 Pandora has recently started a blogsite where u can find her play list.
Playlist from 06-01-2007 will be up around midnight UK o'clock.
This is the address:
http://www.pandorasrockbox.blogspot.com/
Pandora has a weekly (hard) (classic) rock / metal program on Radio Caroline.
Every saturday from 19.00-23.00 GMT, or 20.00-24.00 CET.
Be prepared for the best of yesterday's, current and tomorrow rock.
Pandora website:
http://www.armageddonrock.com/index.htm
Caroline website:
http://www.radiocaroline.co.uk/
Tune in on Caroline:
http://listen.radiocaroline.co.uk/
Caroline is Europe's first and only album station.
Besides Internet, Caroline can be received by satellite on Sky 199 and Worldspace.
6 JANUARY 2007
Welcome to 2007 in Pandora's Rock Box
01- TALKING HEADS - Once in a lifetime - CLASSIC
02- JACK JOHNSON - Upside down - NEW NEW NEW
03- BAD COMPANY - Rock n roll fantasy - CLASSIC
04- RAINBOW - Cant happen here - CLASSIC
05- FINAL FRONTIER - something more than this - RECENT
06- TODD RUNDGREN - Open my eyes - CLASSIC
07- MEATLOAF - the futur'e aint what its made out to be - NEW NEW NEW
08- BEATLES - I feel fine - CLASSIC
09- ALISON RAY - Does the DJ know - NEW NEW NEW
10- IRON MAIDEN - The evil that men do - CLASSIC
11- FLAMING LIPS - Yeah yeah yeah song- NEW NEW NEW
12- LIVING COLOUR - Cult of personality - CLASSIC
13- THUNDER - devil made me do it - NEW NEW NEW
14- WHO - Long live rock - CLASSIC
15- KISS - four letter word - RECENT
16- BONFIRE - Ready for reaction - CLASSIC
17- IRON MAIDEN - Out of the shadows - A matter of life and death - NEW
18- JEFFERSON AIRPLANE - we can be together - CLASSIC
19- BLACKMORE's NIGHT - Street of dreams - NEW NEW
20- PEARL JAM - Love boat captain - RECENT
21- FOREIGNER - hot blooded - CLASSIC/NEW live in 2005
22- HAZY MALAZE - Damage talking - NEW NEW NEW
23- ROOSTER - Come get some - RECENT
24- LED ZEPPELIN - Heartbreaker - CLASSIC
25- RAMMSTEIN - mutter - RECENT
26- JOSIE & THE PUSSYCATS - Three little words - RECENT
27- AC DC - back in black - CLASSIC
28- JOAN JETT - Ac/dc - NEW NEW NEW
29- MATTHEWS SOUTHERN COMFORT - Woodstock - CLASSIC
30- KARNATAKA - One breathe away - RECENT
31- FRANK ZAPPA - Valley girl - CLASSIC
32- WALTER TROUT - Workin overtime - NEW NEW NEW
33- PULSE - waiting - RECENT
34- ZOMBIES - She's not there - CLASSIC
35- DAVID BOWIE - Absolute beginners - CLASSIC
36- LOVE TRIANGLE - Be right on - NEW NEW NEW
37- WHITESNAKE - judgement day - CLASSIC
38- WESTWORLD - ivory towers - CLASSIC
39- RIDERS ON THE STORM - Break on thru - CLASSIC LIVE
40- MEGADETH - Symphony of destruction - CLASSIC
41- CRADLE OF FILTH w HARRY - temptation - NEW NEW NEW
42- YOUNG BLOODS - Darkness darkness - CLASSIC
43- STONE SOUR - through glass - NEW NEW NEW
44- LOVING AWARENESS BAND - It's allah's movie - CLASSIC
45- ROBERT PLANT - Shine it all around - RECENT
46- QUEENSRYCHE - Rhythm of hope - RECENT