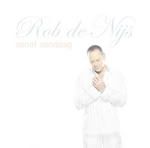 CD Hoes : Vanaf Vandaag
Klik op hoes voor Rob de Nijs website.
Click cover for Rob de Nijs Website



EN HIER KOOP JE DE NIEUWE KAYAK SINGLE "ACT OF DESPAIR"
U CAN ORDER THE LAREST KAYAK SINGLE HERE.
Bestel HIERRRRR - Order HERE


12-01-2007
NEDERLANDS - DUTCH 19.00-24.00
DE AFWISSELING 19.00-24.00

Wissel Album: Rob de Nijs - Vanaf Vandaag 2004
Vanavond in de Afwisseling staat centraal de cd Vanaf Vandaag van Rob de Nijs.
Deze cd uit 2004 staat bol van de juweeltjes.
De nieuwe cd van rob de Nijs komt uit in de lente van 2007. (plan)
Het zal Franse chansons bevatten met Nederlandse vertaling van o.a. Belinda Meuldijk.

Rob de Nijs live zien? (In de buurt van Enkhuizen)

25 januari 2007 in Zaantheater Zaandam. Aanvang 20.00
01 februari 2007 in Kennemer theater Beverwijk. Aanvang 20.00
24 april 2007 in De Metropool Almere. Aanvang 20.00

Daarnaast elk uur na het hele uur, de schitterende
ELO 2006 release: Surrender

Zoals gebruikelijk wordt de playlist van het programma elke 10 minuten ververst.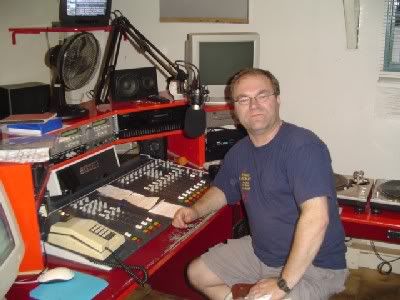 AFWISSELING STREAM met Peter : Click on pic
12-01-2007 ENGELS - ENGLISH Alternation 18.00-23.00 GMT

Featured CD tonight: Vanaf Vandaag sung by Rob de Nijs.

Tonight special attention for the album Vanaf Vandaag.
This album released in 2004 is filled with great tunes sung by Rob in the Dutch language.
A new album of Rob de Nijs is scheduled to be released in spring 2007 .
That one will contain french chansons sung in Dutch with translations from (among others) Belinda Meuldijk.

Furthermore every hour on the hour the latest ELO killer: Surrender

As usual there will be updates from the playlist every 10 minutes. Here on Beachradio.

MSN contact: studio@radioenkhuizen.nl

!! _The CAM might be or is offline: Click here - Current status: OFFLINE_ !!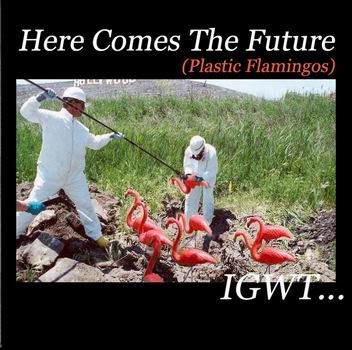 Here comes the future cover : Click Pic for In God We Trust site

Next in the Alternation / Afwisseling:
19-01-2007: Rick vd Linden Tribute / Ekseption special
09-02-2007: Disco 70's & 80's special 3 hours long
23-02-2007: Tribute Lucy Steymel
-------------------------------------------------------------------------

21.00 Alternation with Peter

01- ELO - Surrender
02- Geoff Love - How the west was won
03- Archies - Jingle jangle
04- Rob De Nijs - Inch allah (Vanaf Vandaag)
05- Rob De Nijs - Arme ziel (Vanaf Vandaag)
06- Kooks - She moves in her own way
07- Phil Collins - Easy lover
08- Banu - Woman like me (Liesje & Lucy Steymel)
09- Lily Allen - Smile
10- Erik Norlander - Children of Sanchez Ouverture
---- (Chuck Mangione) (Hommage Symphonique-2007)
11- Rob De Nijs - Herfst (Vanaf Vandaag)
12- My chemical Romance - Welcome to the black parade
13- John Pascoe - Down home on the ranch (preview)


22.00 Alternation with Peter

14- ELO - Surrender
15- Trijntje Oosterhuis - Do you know the way to San Jose
16- Laccorda - Ice Queen
17- Lucy Steymel - The child in me
18- Jimmy Nail - Ain't no doubt
19- Rob De Nijs - Ik dot com
20- Rob de Nijs - Kinderspel
21- Mark Germino & Sluggers - Rex Bob Lowenstein
22- Bolland & Bolland - Time of your life
23- Beatbusters - A taste of Ska
24- Beatbusters & Def P - Stad en land
25- Magnum - Back in your arms again
26- Divine Comedy- National express


2300 Alternation with Peter

27- ELO - Surrender
28- Rob De Nijs - Deze zee
29- Iona - Wind off the Lake
30- Rob De Nijs - De stem van het water
31- John Cale - Close watch
32- Simon Webbe - Coming around again
33- Laccorda - I would stay
34- Rob De Nijs - Vanaf vandaag
35- Lana Lane - Starrider (Gemini)
36- Rob De Nijs - Hallelujah
37- Rob De Nijs -Herfst (band versie)

38- Astrid Nijgh (vocals), Rick vd linden (GX1), Jenke Kaldenberg (Carillon drommedaris)
Welterusten Enkhuizen, welterusten Goedenacht. (De Razende bol-1979)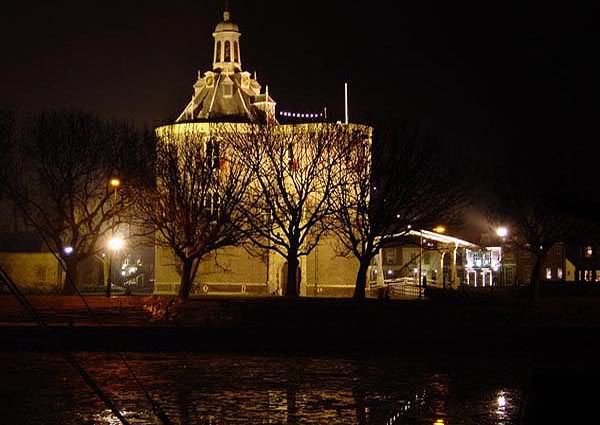 Foto: Irma Kok. Klik hierrrrr voor haar site
KAYAK Nostradamus cover : Click Pic for Kayak site
All about LA here
U can enjoy our Robbie, who works for us thru the night. BUT............
there are interesting alternatives:

(All times in CET. For UK time CET minus one hour is GMT)

22.00-01.00 Radio Caroline with Cliff Osbourne.
-------------- CLIFF features TONIGHT:
01.00-05.00 Radio Caroline with Tim Charles

23.00-02.00 Radio Seagull with Chris Bent (Towards the unknown region)
Chris plays a remarkable selection of songs you never hear anywhere.
Goodnight, Peter