04-05-2007 NEDERLANDS - DUTCH 19.00-23.00
DE AFWISSELING 19.00-23.00
LIEFS VAN LIESJE 23.00-middernacht

Vier uur lang de Afwisseling. Want Henk is afwezig.

Het laatste uur is voor............
Liefs van Liesje

Op 4 mei herdenkt Nederland allen die gevallen zijn in de tweede wereldoorlog.
Daarom vanavond een aangepaste Afwisseling met daarin opgenomen de doden herdenking live vanuit het Plantsoen in Enkhuizen. Om 20.00 zijn er de 2 minuten stilte.
Tot 21.00 zal er verder aktuele muziek te horen zijn.



Zoals gebruikelijk wordt de playlist van het programma elke 10 minuten ververst.
Of misschien staat ie er al.
]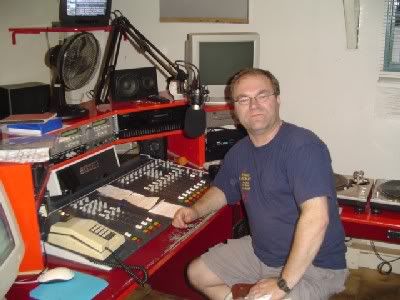 AFWISSELING STREAM met Peter : Click on pic
Stream might be offline tonight
04-05-2007 ENGELS - ENGLISH 18.00-22.00 GMT
DE AFWISSELING 18.00-22.00
Four hours of Alternation.

The last hour is for..........
Liefs van Liesje - With love from Leas ye.

On every 4 th of May the Dutch people remember those who have fallen during worldwar 2 and especially those who gave their lives to free our country.
Allied forces from Canada, Uk and USA started an invasion from Normandy in France and fought their way across France, Belgium and the Netherlands.
With the landing of airtroops near Arnhem, The Netherlands were finally free on the 5 th of May 1945.

Tonight a bit different Alternation then usual. Shortly we switch over to the Enkhuizen Parc where At 18.40 GMT a remembrance meeting is held.
At 19.00 GMT there are two minutes silence on all radiostations in the Netherlands. Untill 20.00 GMT we play suitable music.

MSN contact: studio@radioenkhuizen.nl


!! ___The CAM might be or is offline: Click here - Current status: OFFLINE___ !!

EN HIER KOOP JE DE NIEUWE KAYAK SINGLE "ACT OF DESPAIR"
Bestel HIERRRRR - Order HERE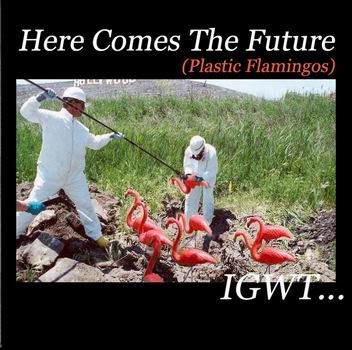 Here comes the future cover : Click Pic for In God We Trust site
19.00 CET Alternation with Peter

01- Dr Pop - World at war
02- Magna Carta - Back roads.
03- Doors - The Unknown soldier
04- Ekseption - The Fifth
05- Armand - De oorlog woedt in jezelf
06- Hot Chocalate - Love is life
07- Albert Hammond - A million miles from home
08- Thijs van Leer - Larghetto and Allegro
09- BJH - Halfway to freedom
10- Steeleye Span - fighting for strangers
11- Crosby, Stills & Nash - Soldiers of peace
12- ............ Live vanuit het Plantsoen:
--- een reportage van Roel Mulder en Mischa Schoenmaker.

20.00 CET Alternation with Peter

01- Two Minutes of Silence - Twee minuten stilte
02- KSM plays in the Parc of Enkhuizen the national anthem: Wilhelmus
03- Speech City Mayor Mr. Baas

20.15 CET - end of ceremony

04- Stevie Wonder - Ecclesiates
05- Chris De Burgh - LIBERTY
06- Louise Tucker - Graveyard angel
07- Peter - Peace
08- Simon & Garfunkel - Last night i had the strangest dream
09- Rob De Nijs - Johnny Soldaat
10- Cheb Khaled & Noa - IMAGINE
--- Ter gelegenheid van de verjaardag van Joop Fijma op 5 mei
11- Oos Joos - Studdert in de skuur
12- Arcade Fire - Intervention
13- Gloria Estefan - Mi cuerpo pide Salsa


21.00 CET Alternation with Peter

01- Tavares - Heaven must be missing an angel
02- Echobeatz - Mas que nada
03- Def P & Beatbusters - Eerlijk liegen
04- Gruppo Sportivo - Blah blah magazines
05- Emotional elvis - Girl from country heaven
06- David Gray - Sail away
07- Lichterlaaie - Zo'n mooie planeet
08- It's a beautiful day - White bird
09- Loreena McKennitt - Marco Polo
10- Ad Visser - No news from the western frontier
--- (Vocals: Gary Brooker_
11- Jimmy Nail - I wonder (will i ever love again)
12- Never the Bride - The Living tree


22.00 CET Alternation with Peter

18- Kenny Ball - Tiger rag
19- Arcade fire - Intervention
20- Axis - Someone
21- Animal Crackers - Faisah
--- a very sandy story about Faisah where every Caravan drops by, whooha)
22- Gert Timmerman - Brandend zand (the Burning sand)
--- (I like to express that Gert isnt related in any family way to me)
23- Bonzo dog doo dah band - Ali baba's camel
--- (The story from the sand race of Ali Baba's camel)
24- Marco ter Beek - Laat mij maar gaan
25- Winter - Wild child
26- Liesje - Agua de Beber
27- Lucy Steymel - You're breaking my heart woman
28- Andre Hazes - Vandaag
29- Cats - Times where when
30- Cats - Mandy my dear
31- Animal Crackers - Ruitenheer (When i'm cleaning windows)

xx-(Enkh-Astrid Nijgh (vocals), Rick vd Linden (GX1) en jenke Kaldenberg (Carillon Drommedaris)
WELTERUSTEN ENKHUIZEN, WELTERUSTEN GOEDENACHT


VOOR DE WAKKER BLIJVERS IS ER NATUURLIJK NOG:

LIEFS VAN LIESJE.
23.00 CET Liefs van Liesje - With Love from Liesje


01- Michael Franks - Posicle Toes
02- Marta Topferova - Grano de Arena
03- Etro Anime - Let It Go
04- Stephen Simmonds - Tears Never Dry
05- Zap Mama - Damn Your Eyes
06- Sting - Shape Of My Heart
07- Carla Bruni - Le Plus Beau De Quartier
08- Fourplay ft. Chaka Kahn & Nathan East - Between The Sheets
09- George Michael - Kissing A Fool
10- Fiona Apple - The Child Is Gone
11- Julien Clerc - On Serait Seuls Au Monde
12- Misia - E Se a Morte Me Despisse
Foto: Irma Kok. Klik hierrrrr voor haar site
KAYAK Nostradamus cover : Click Pic for Kayak site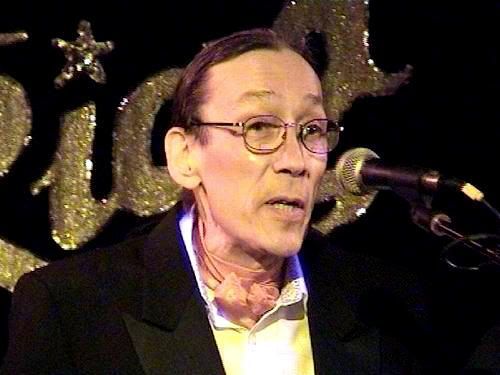 Tony Allan Memorial site : A remarkable radio presenter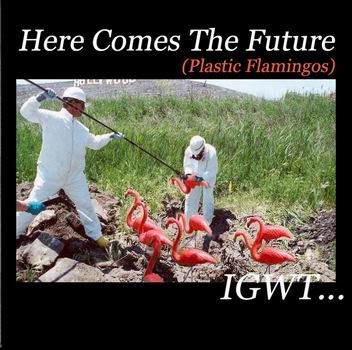 Here comes the future cover : Click Pic for In God We Trust site
All about LA here
U can enjoy our Robbie, who works for us thru the night. BUT............
there are interesting alternatives:

(All times in CET. For UK time CET minus one hour is GMT)

22.00-01.00 Radio Caroline with Cliff Osbourne.
-------------- CLIFF features TONIGHT:
01.00-05.00 Radio Caroline with Tim Charles

23.00-02.00 Radio Seagull with Chris Bent (Towards the unknown region)
Chris plays a remarkable selection of songs you never hear anywhere.
Goodnight, Peter