Vandaag/Today : 02-04-2010 NL - DE AFWISSELING 21.00-24.00:


UK - ALTERNATION 20.00-23.00 GMT
CA - ALTERNATION 14.00-17.00 in the Manitoba area
Polska
Przemiennie
22.00-01.00, Italia
A
lternanza
21.00-24.00 CET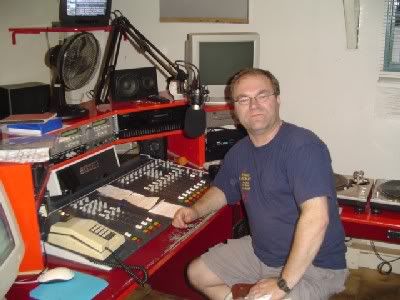 All contact and tuning in info regarding Radio Enkhuizen and Alternation:
Click on Peter in Studio (Above)

Voor stream / Listen to the stream: Klik op foto-Click on pic Radio (Below)

Vandaag / Today:

Good Friday, Mischu Laikah, Adriss (Alaska) en
On the hour
LETTING GO performed by JOHN PASCOE & LINDY WALDECK

With: (amongst others) EVA RIVAS, Peter Struijk, Breathing Space, Do,
Stephanie Adlington etc



Catself (Agnieska Holm) is halfway to her album....
Participate on Sell a band: click pic for Agnieska's page on Sell a band

As usual there will be updates from the playlist every 20 minutes.
Email & MSN contact: studio@radioenkhuizen.nl

19.00-20.00 uur - Muziek Arena: Met Henk Rustenburg - Click for playlist


Sieneke: Met draaiorgel naar Oslo..... Click pic for info


21.00 CET Alternation with Peter


01-(10)- John Pascoe & Lindy Waldeck - Letting go
02-(6x)- Geoff Love - How the west was won
03-(10)- Mischu Laikah - Strong woman
04-(10)- Soraya Arnelas ft Antoinr Clamaran - Live your dreams
05-(09)- Graciela - Habaneralatino




06-(09)- Residentie orkest en koor Mattheus Passion vertaald door Jan Rot-
--------- - Hoor van verre jammerklagen
07-(08)- James Hunter - People Gonna talk
08-(10)- Eva Rivas - Apricot stone
09-(09)- Lara Fabian - Adagio (acoustic, Piano only)


10-(10)- Adriss - I'll remember you
11-(10)- Lindy Waldeck - Summer girl
12-(8x)- Sade - Hang on to your love



Peter Strykes: Sings Robby Valentine with special guest: Marlies Schuitemaker.
Op vrijdag 16 april in Hoorn.
Picture taken by Louise Scorpio. Click pic for You tube site Peter

22.00 CET Alternation with Peter
13-(10)- John Pascoe & Lindy Waldeck - Letting go
14-(09)- Peter Strykes & Robby Valentine singing Valentine -
-------- - How could we touch the sky (Live 17/12/09 Hellevoetsluis)
15-(07)- Marlies en Robert (Aniday acoustic) - Hole in my heart (Happy birthday)
16-(10)- Mijn choice - Ik ben verliefd (ESC 2010 had het moeten zijn)
17-(10)- Didrik Solli Tangen - My heart is yours (ESC 2010 Norway)
18-(10)- Niamh Kavanagh - It's for you (ESC 2010 Ireland)
19-(10)- Sofia Nizharadze - Shine (ESC 2010 Georgie)
20-(xx)- Stephanie Adlington - Goodbye is not the end (Live and Rough)
21-(95)- Renaissance ft Stephanie Adlington - Northern Lights
22-(95)- Renaissance ft Stephanie Adlington - Love lies, love dies
Stephanie Adlington on Youtube- Click pic for awesome Video

23-(10)- Mischu Laikah - Things you do
24-(8x)- Sade - Is it a crime (Promise)



23.00 CET Alternation with Peter



25-(7x)- Bill Conti - Theme from Dynasty
25-(10)- John Pascoe & Lindy Waldeck - Letting go
26-(10)- Catself - Bunny song
27-(10)- Bajm - Jak dziecko (Mysli i slowa)
28-(9x)- Nightwish - Sleeping sun
29-(09)- Breathing Space - The Night takes you home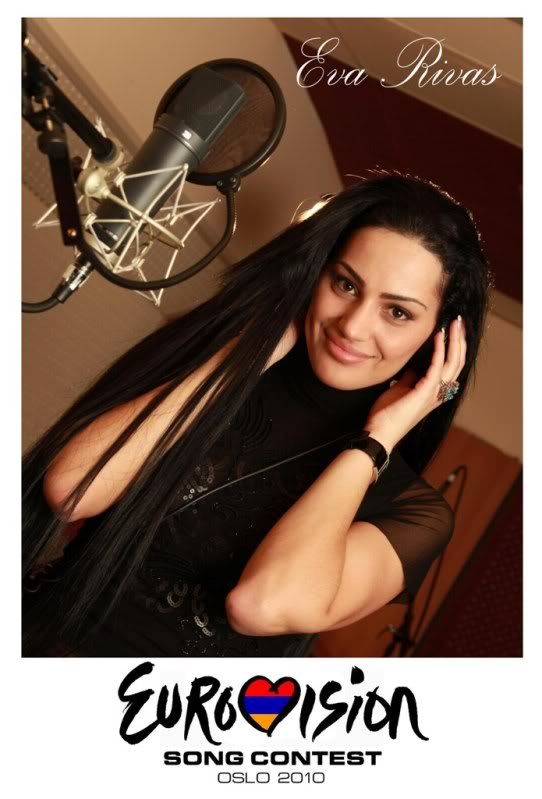 Eva Rivas, Click pic for Site.


30-(10)- Eva Rivas - Soldat
31-(10)- Mischu Laika - Strong woman
32-(10)- Do - Zingen in het donker (Zingen in het donker)
33-(10)- Adriss - Mystic lady (Africa United)
34-(05)- Wetton / Downes ft Annie Haslam - In the end (Icon 1)
35-(06)- Magenta ft Annie Haslam - Night and day (Night and day EP)
35-(79)- Astrid Nijgh - Welterusten Enkhuizen