Vandaag/Today : 06-08-2010 NL - DE AFWISSELING 21.00-24.00:


UK - ALTERNATION 20.00-23.00 GMT
CA - ALTERNATION 14.00-17.00 in the Manitoba area
Polska Przemiennie 22.00-01.00, Italia Alternanze 21.00-24.00 CET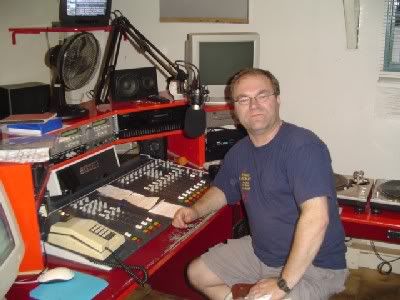 All contact and tuning in info regarding Radio Enkhuizen and Alternation:
Click on Peter in Studio (Above)

Voor stream / Listen to the stream: Klik op foto-Click on pic Radio (Below)

Vandaag / Today:

Summer, holiday

Also: CATSELF (12-08 Live in Harbour water concerts Enkhuizen, Friday 13-08 guest at Radio Enkhuizen, Alternation)

Catself: 12 Augustus 2010 in de haven van Enkhuizen,
13 augustus in de Afwisseling.
Click pic for website

As usual there will be updates from the playlist every 20 minutes.
Email & MSN contact: studio@radioenkhuizen.nl

19.00-21.00 uur - Muziek Arena: Met Henk Rustenburg - Click for playlist



19.00 CET Muziek Arena Henk: Henk on holiday, Peter till 24.00.





20.00 CET Muziekarena Henk: Henk on holiday, Peter till 24.00




21.00 CET Alternation with Peter

01-(86)- Blue Diamonds - Summer holiday
02-(6x)- Geoff Love - How the west was won
03-(10)- Bubblegum Lemonade - Caroline's radio
04-(8x)- Paul Simon - The boy in the bubble
05-(0x)- Green day - Holiday
06-(6x)- BeeGees - Holiday
07-(10)- Frans Duijts - Altijd te laat naar bed
08-(6x)- Billy Fury - In the summertime
09-(70)- Hobby horse - Summertime summertime



10-(6x)- Shadows - Wonderful land
11-(8x)- Bon Jovi - Summertime (You want to)
12-(10)- Jan Keizer & Annie Schilder - Take me to Ibiza
13-(9x)- Venga boys - We are going to Ibiza
14-(7x)- Barry & Eileen - Ibiza
15-(84)- Sandy Marton - People from Ibiza
16-(78)- Ekseption - Summertime
17-(70)- Mungo Jerry - In the summertime
18-(6x)- Del Shannon - Keep searching (We'll follow the sun)
19-(0x)- Tokyo Ska Paradise Orchestra - Summertime



Stephanie Adlington: Click pic for SA site

22.00 CET Alternation with Peter


20-(8x)- Simple minds - Someone somewhere in summertime
21-(9x)- Faith Hill - Sunshine and summertime
22-(8x)- Stevie Wonder - Happy bithday
23-(6x)- Neil Sedaka - Happy birthday sweet sixteen
24-(00)- Hayseed Dixie - Stairway to heaven
25-(09)- James Hunter - People gonna talk
26-(10)- Miss Montreal - Die kerel


Stephanie Adlington on Youtube- Click pic for awesome Video
23.00 CET Alternation with Peter
34-(8x)- BZN - Summertime
35-(6x)- Billy Stewart - Summertime
36-(9x)- Jo Lemaire - Exodus
37-(0x)- Anneke Douma - Simmer moarn
38-(6x)- Beach boys - In my room
39-(10)- Lady Antebellum - Need you now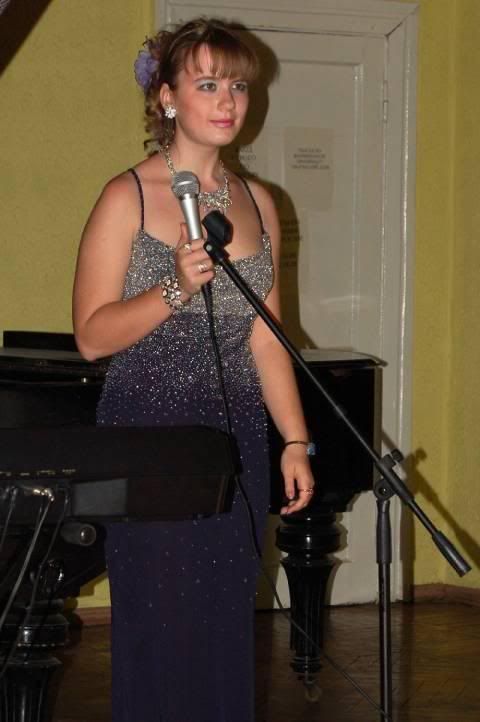 Kristina Vybornova from Russia, Click pic for MySpace Site.


40-(10)- Razia Said - Babonao (Zebu Nation)
41-(10)- Adriss Turay (Alaska) - I'll remember you (Africa Unite)
42-(10)- Catself - Magic
43-(10)- Lindy Waldeck - Summer girl
44-(08)- Martine Lund Hoel - Hidden shore
45-(00)- Kayak - Full Circle (Close to the fire)(On drums: Pim Koopman)
46-(09)- Andyland - A farewell to a giant (A tribute to Pim Koopman)
47-(74)- Kayak - Patricia (Royal bed bouncer)

-------- - Kayak's Pim Koopman Tribute op 22 november 2010 Paradiso www.pimkoopman.com

48- Astrid Nijgh, Rick vd linden, Jenke Kaldenberg - Welterusten Enkhuizen