Vandaag/Today : 17-09-2010 NL - DE AFWISSELING 21.00-24.00:


UK - ALTERNATION 20.00-23.00 GMT
CA - ALTERNATION 14.00-17.00 in the Manitoba area
Polska Przemiennie 22.00-01.00, Italia Alternanze 21.00-24.00 CET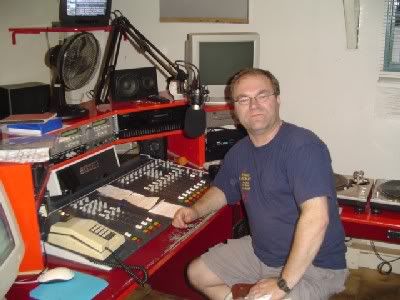 All contact and tuning in info regarding Radio Enkhuizen and Alternation:
Click on Peter in Studio (Above)

Voor stream / Listen to the stream: Klik op foto-Click on pic Radio (Below)

Vandaag / Today:

Saphira, Los Angeles, Rapalje, Robert en Marlies, Peter Strykes
Featuring: Angelique's verjaardagslijstje 21.00-22.00


Peter Strykes : The opera voice of Los Angeles. Klik foto voor Hyves website.
Click pic for website (Foto by Louise Scorpio)

As usual there will be updates from the playlist every 20 minutes.
Email & MSN contact: studio@radioenkhuizen.nl

19.00-21.00 uur - Muziek Arena: Met Henk Rustenburg - Click for playlist



19.00 CET Muziek Arena Henk




20.00 CET Muziekarena Henk


21.00 CET Alternation with Peter

01-(10)- Los Angeles The Voices - Blijf veilig bij mij
-------- hhtp://losangelesthevoices.hyves.nl

02-(6x)- Geoff love - How the west was won
03-(10)- Ricardo Munoz - I can't stay

--------- Angelique's Verjaardag lijstje
04-(77)- Henhouse five +2 - In the Mood
05-(8x)- LSO - Hooked on swing ft. Glenn Miller
06-(8x)- Stevie Wonder - Happy birthday
07-(07)- Rapalje - Caledonia_Inis oirr (Celtic Fire)
--------- - Rapalje geeft op zat. 25 september 20.00 een concert in de Westerkerk
08-(08)- Marlies en Robert - Don't fool with me
--------- - Aniday eva acoustic Zondag 26 sept 15.00 Drommedaris Enkhuizen.



09-(8x)- UB40 - One in ten
10-(9x)- Blof - Droomkoningin
11-(8x)- Matchbox - Seventeen
12-(0x)- Coldplay - Amsterdam



Stephanie Adlington: Click pic for SA site

22.00 CET Alternation with Peter

13-(10)- Los Angeles The Voices - Blijf veilig bij mij
14-(10)- Peter Strykes & RV sing Robby Valentine -
-------- - How could i touch the sky
15-(9x)- Nat King & Natalie Cole - Unforgettable
16-(5x)- Nat King Cole - Fly me to the moon
17-(09)- Sergio Mendes ft Black eyed peas - Mas que nada
18-(10)- Saphira - One step at a time
19-(7x)- James Last - Grieg: In the hall of the mountain king
20-(75)- Bob Marley & Wailers - Three little birds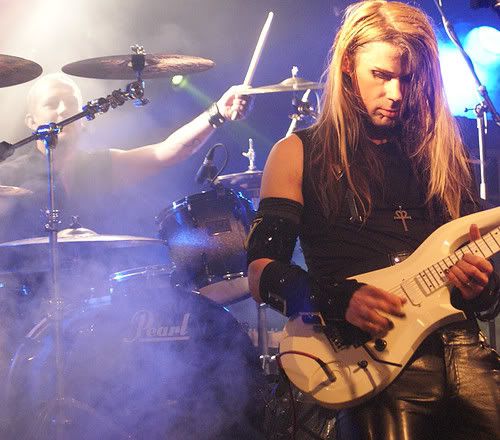 Valentine by Simymonna. Click pic for Valentine website
Next gig: October in Madrid, Spain



21-(10)- Robby Valentine - Over and over again
22-(10)- Peter Strykes sings Valentine - Il piano di vento
23-(10)- Los Angeles The Voices- Secret track
24-(10)- BYentl - Give it a chance
25-(10)- Louise Du Toit - Heart of Australia
26-(09)- Ricardo Munoz - Coming home

Stephanie Adlington on Youtube- Click pic for awesome Video
23.00 CET Alternation with Peter
27-(10)- Los Angeles The Voices - Blijf veilig bij mij
28-(07)- Rapalje - Jock Stuart (Celtic Fire)
29-(10)- Anubis - Chenevare (Waking the dead)
30-(09)- Timothy B Schmit - Friday Night (Expando)
31-(07)- Rodney Carrington - Show them to me (King of the mountains)
32-(10)- Sylkie Monoff - Steal your crown (Genuine)
Rapalje in de Westerkerk, zaterdagavond 25 september 20.00. Klik / Click pic for Rapalje Site. Ga naar http://www.theaterkerk-enkhuizen.nl/ voor info en tickets.


33-(07)- Rapalje - The drunken sailor_De beschonken schipper (Celtic Fire)
34-(07)- Robert en Marlies - Hole in my heart (Delectrified)
35-(10)- Heart - Sunflower (Red velvet car)
36-(04)- Renaissant - Carry me home
37-(10)- Saphira - One step at a time

-------- - Kayak's Pim Koopman Tribute op 22 november 2010 Paradiso www.pimkoopman.com

37/- Astrid Nijgh, Rick vd linden, Jenke Kaldenberg - Welterusten Enkhuizen