Vandaag vrijdag / Today Friday : 17-12-2010 NL - DE AFWISSELING 21.00-24.00:

UK - ALTERNATION 20.00-23.00 GMT
CA - ALTERNATION 14.00-17.00 in the Manitoba area
Polska Przemiennie 22.00-01.00, Russia
Чередование
23.00-02.00,
Italia Alternanze 21.00-24.00 CET,
Australia
Saturday 18-12-10
07.00-10.00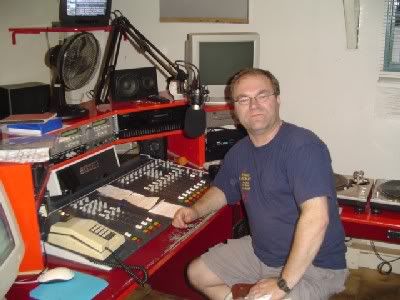 All contact and tuning in info regarding Radio Enkhuizen and Alternation:
Click on Peter in Studio (Above)

Voor stream / Listen to the stream: Klik op foto-Click on pic Radio (Below)

Vandaag / Featured Today:

Pack artist: Lindy Waldeck (West Friesland, Netherlands)

Verder / Also: Caamora (Clive Nolan, UK and Agnieszka Swita (Poland) and
Los Angeles the Voices


Caamora comes to the Netherlands on 03-09-2011 Boerderij Zoetermeer)

As usual there will be updates from the playlist every 20 minutes.
Email & MSN contact: studio@radioenkhuizen.nl

19.00-21.00 uur - Muziek Arena: Met Henk Rustenburg - Click for playlist


19.00 CET Muziek Arena Henk



20.00 CET Muziekarena Henk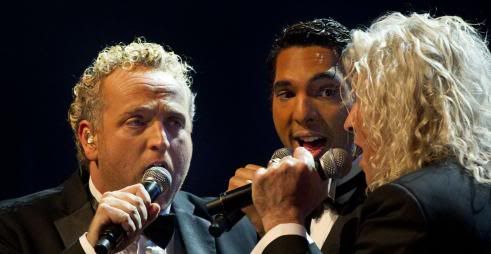 Los Angeles the Voices (Peter Strykes Left): Concert Registration in Carre Amsterdam 06-12-2010 on television midnight 2011.
Click on pic for fast growing Hyves website.
21.00 CET Alternation with Peter

01-(6x)- Ray Conniff - Let it snow/Counting your blessings/We wish you a merry xmas
02-(6x)- David Foster - Carol of the bells
03-(10)- Los Angeles the Voices - Oh Holy night
04-(10)- Lindy Waldeck - Lying Eyes
05-(10)- Lindy Waldeck - Because Christmas is nearly here
06-(08)- Caamora - Ouverture (She)

07-(9x)- Bajm - Cicha noc (Silent Night)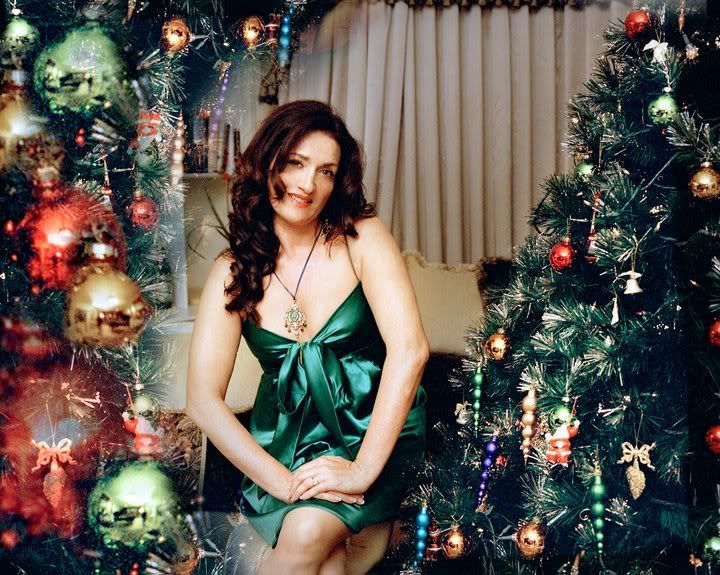 Lori Greco wishing you a great xmas. Click pic for website.


08-(09)- Wetton & Downes - My Destiny (Icon III)
09-(10)- Lindy Waldeck - 1963
10-(10)- Lindy Waldeck - Don't look back
11-(10)- Los Angeles| the Voices - SOS D'un terrien en detresse
12-(10)- Peter Strykes sings Robby Valentine - Santa Zorra



Caamora, featuring Agnieszka Swita: Click pic for webpage

22.00 CET Alternation with Peter
13-(6x)- Ray Conniff - Rudolph the red nosed reindeer
14-(10)- Los Angeles the Voices - The Anthem
15-(10)- Los Angeles the Voices - Ware liefde
16-(10)- Ricardo Munoz ft Songvibe - Once christmas is gone
17-(10)- Lindy Waldeck - Flying on the wings of love
18-(10)- Lindy Waldeck - Just in Case (For Eveline)
19-(10)- Various Artists - Santa's worries
-------- - (Support Wereld Natuur Fonds against global upwarming)
20-(08)- Caamora - Scene 1 (The storm) (Album: She)
21-(09)- Carola Hagkvist - Go tell it on the mountain (Christmas in Bethlehem)
22-(10)- Saphira - One step at a time



Saphira, Inge pictured with her firstborn, but counting down for the second little one. Click pic for Youtube video


23-(10)- Lindy Waldeck & John Pascoe - Letting go (Indie Song of the year)
24-(10)- Lindy Waldeck - Haunting dreams
25-(97)- Michael Dunford's Renaissance ft Stephanie Adlington - Ocean gypsy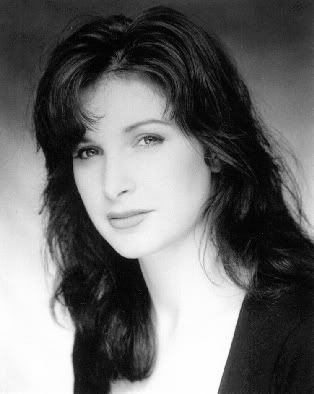 Stephanie Adlington on Youtube- Click pic for awesome Video (Ocean Gypsy)
23.00 CET Alternation with Peter
26-(6x)- Ray Conniff - Here we come a-caroling
27-(10)- Los Angeles the Voices - Blijf jij vanavond bij mij
28-(10)- Lindy Waldeck - On the Town
29-(10)- Lindy Waldeck - Venus
30-(10)- Jason Spooner - Seed in the ground
31-(10)- Kristina Vybornova - What we found
32-(08)- Caamora - Scene 2 (Closer) (She)
33-(08)- Caamora - Scene 2 (Disbelief) (She)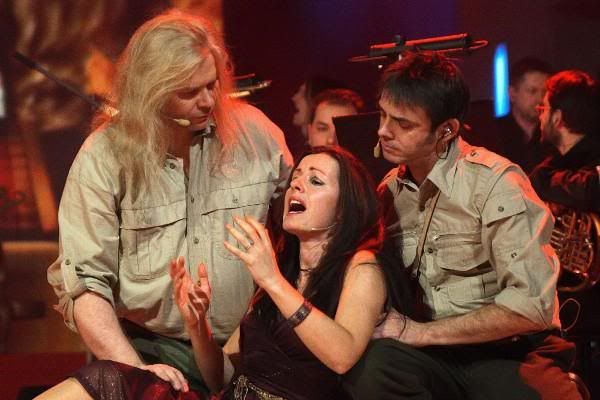 Praised for astonishing singing and acting: Agnieszka Swita from Caamora as the mystic Queen Ayesha, click pic for website

34-(08)- Caamora - Scene 2 (Murder) (She)
35-(10)- Sonja Onderstal - Please come home for Christmas
36-(10)- Lindy Waldeck - Life is what we make it
37-(10)- Lindy Waldeck - Our names in the sand
38-(08)- Caamora - Scene 5 (The Fire of Life) (She)

39-(7x)- Astrid Nijgh (vocals), Rick vd Linden (GX1),
-------- Jenke Kaldenberg (Carillon Drommedaris) - Welterusten Enkhuizen