/// Last update 23.53 Fri 26-08 ///

Vandaag/Today : 26-08-2011 NL - DE AFWISSELING 19.00-24.00:


UK - ALTERNATION 18.00-23.00 GMT
CA - ALTERNATION 12.00-17.00 in the Manitoba area
Polska Przemiennie 20.00-01.00, Italia Alternanze 19.00-24.00 CET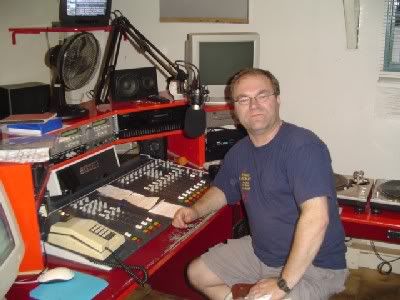 All contact and tuning in info regarding Radio Enkhuizen and Alternation:
Click on Peter in Studio (Above)

Voor stream / Listen to the stream: Klik op foto-Click on pic Radio (Below)

Vandaag / Today:

Waves under water, Elena Jamieson, Caamora, Die Twa

KAYAK (new album in September, Anywhere but here)

Also: Stephanie Adlington (the July 2011 tracks),
Mandalaband, Barclay James Harvest (BJH), Magenta, Stolen Earth
And music from Russia.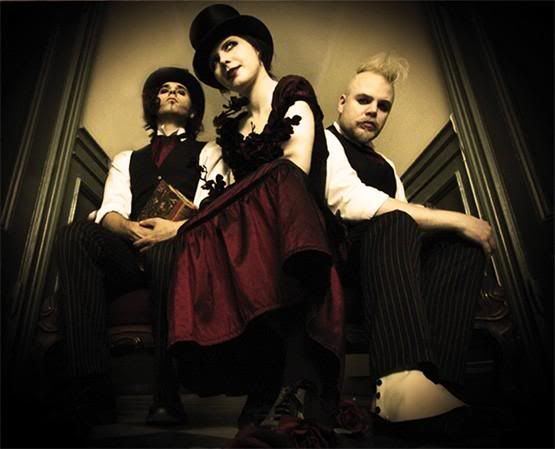 Click pic for Waves under water site

As usual there will be updates from the playlist every 20 minutes.
Email & MSN contact: studio@radioenkhuizen.nl

19.00-21.00 uur - Muziek Arena: Met Henk Rustenburg - Click for playlist
Henk on holiday, so we have an expanded Alternation show with Peter.

19.00 CET


01-(11)- Mennana and Casper - Highway to hell
02-(06)- Epica - Hunab K'u

03-
(11)- Waves under water - Red red star

04-(10)- Sandra Dee - It's allright
05-(11)- Katy Perry - Last Friday night
06-(11)- Mennana - Mountains, rivers and butterflies


The brandnew Mennana single is coming very soon ....

07-(xx)- Erik Satie - Gymnopedie
08-(11)- Amna - Tell me why
09-(11)- Die Twa - Each contact
10-(11)- Anna Maria Zimmerman - 100.000 leuchtende sterne
11-(11)- Dani Youssouf - Hamdolillah
12-(06)- Caamora - Scene 1 the Veil
13-(1x)- Magenta - Lucky man
14-(1x)- Anna E - Say that you love me
Heidi Widdop fronting Stolen Earth: Click on pic for site
.

20.00 CET

14-(11)- Waves under Water - Tomorrow
15-(08)- Kayak - Alien nation
16-(11)- Kayak - Anywhere but here promo 1
17-(0x)- Kayak - Where do we go from here
18-(11)- Elena Jamieson - The first time i saw your face
19-(11)- Stolen Earth - Tuscany sun
20-(11)- Lara Fabian - Love like a dream
21-(11)- Die Twa - Famke Fan myn dreamen



22-(06)- Caamora - Closer (ft Christina Booth-Magenta)
23-(8x)- Tambourine - High under the moon (ft Saskia van Orly)
24-(0x)- Saskia van Orly - Calling out
25-(11)- Mandalaband IV - Galadriel
26-(0x)- Blaas of Glory - Final countdown

21.00 CET

23-(11)- Waves under water - Red red star
24-(8x)- Barclay James Harvest - Life is for living
25-(11)- Claire - Spuren (Met dank aan Frederik)
26-(76)- Kayak - Irene
27-(7x)- Ian Hunter - Irene Wilde (Strings attached)
28-(09)- Irina Allegrova - Mama
29-(09)- Eva Rivas - Apricot stone



Die Twa ..... very popular in Friesland : Click pic for website.
(Gaan om 22.00 los in Dorpshuis Boksum)

30-(13)- Die Twa - Each contact
31-(11)- Faerydae - An dro medar
32-(11)- AO Music - Ena na lena (And love rages on)

33-(11)- Elena Jamieson - Wild horses (Fabulous performance)

34-(11)- Yes - Ouverture We can Fly
35-(11)- Yes - We can Fly
36-(0x)- StratoVani - Jambalaya

Stephanie Adlington.... : Click pic for SA site

22.00 CET
32-(10)- Waves under Water - Tomorrow

33-(08)- MGMT - Time to pretend
34-(11)- Mennana and Casper - Whole lotta love
35-(9x)- Zemljane & Zveri - Trava u doma
36-(0x)- Kayak - Daughter of the moon
37-(11)- Kayak - Anywhere but here promo 2
38-(0x)- Kayak - What i'm about to say


39-(11)- Die Twa - Famke fan myn dreamen
40-(xx)- Zara - Po krayu lubvi
41-(11)- Stephanie Adlington - So in love
42-(06)- Caamora - The Confrontation
43-(11)- AnnMay - Come to me
44-(11)- Elena Jamieson - The first time


Stephanie Adlington on Youtube- Click pic for awesome Video
23.00 CET

38-(11)- Waves under Water - Red red star
39-(00)- Kayak - Close to the Fire
40-(7x)- Kayak - Phantom of the night
41-(11)- Lori Greco - Riding in the wind
42-(11)- Mandalaband - A bloodline born
43-(11)- Agnes Obel - Riverside
46-(00)- Astrid Nijgh - Welterusten Enkhuizen, goodnight