Vandaag vrijdag / Today Friday : 09-11-2012 NL - DE AFWISSELING 21.00-24.00:
Uwaga, Attention, Let op: 5 hours of great Alternated Music.
UK - ALTERNATION 20.00-23.00 GMT
CA - ALTERNATION 14.00-17.00 in the Manitoba area
USA - Nashville ALTERNATION 14.00-17.00
Polska
alternacja

21.00-24.00, Russia
Чередование
23.00-02.00,
Italia Alternanze 21.00-24.00 CET, Greece
εναλλαγή

22.00-01.00
Australia
Saturday

10

-1

1

-12
07.00-10.00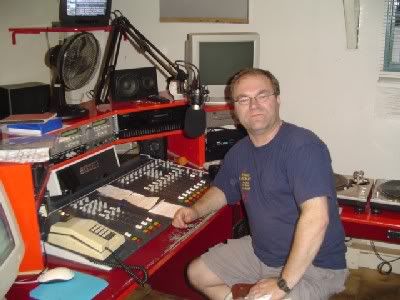 All contact and tuning in info regarding Radio Enkhuizen and Alternation:
Click on Peter in Studio (Above)

Voor stream / Listen to the stream: Klik op foto-Click on pic Radio (Below)
Alternative: www.Tunein.com (Type searchstring: Enkhuizen in search field)

With the App TuneIn you can also listen on Iphone, Ipad, Android phones and Tablets.
Or use the Windows software Radiosure from http://www.radiosure.com/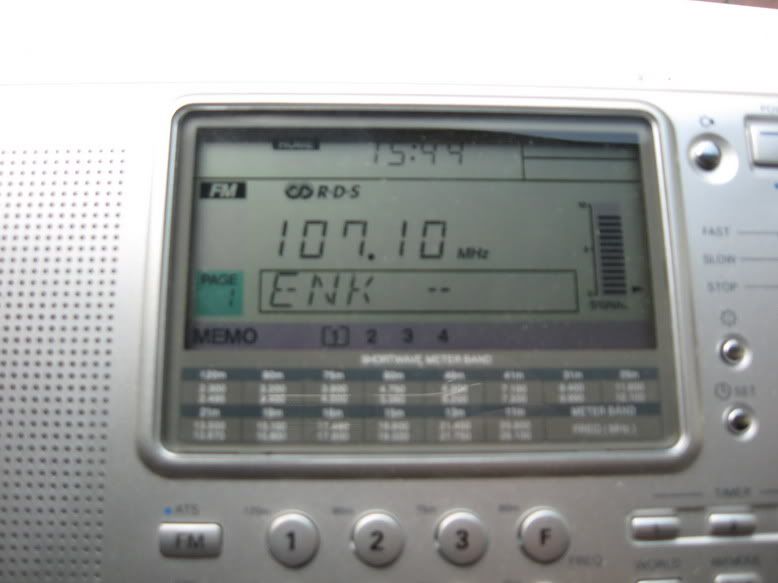 Featured Today:

Robby Valentine (Queen Tribute 3/11)

(Live interview 19.30)
and


Steve Hackett's

Genesis Revisited II Mermaid Kiss (

UK melodic prog
)

Verder / Also
(amongst others):
Zazi,
New music by

Nena

,

and

Steven Graves,
Birth

days:
Lindy Waldeck (08-11-2012), Barbara Rubin (10-11-

2012)
Trio Zazi - 24 november in Dorps theater Wormer
As usual there will be updates from the playlist every 20 minutes.
(More or less)
19.00-21.00 uur - Muziek Arena: Met Henk Rustenburg - Click for playlist
19.00 CET Alternation with Peter
01-(2012)- Robby Valentine - Don't stop me now
02-(196x)- Epica - Hunab Ku'
03-(2012)- Zazi - Turn me on
04-(2012)- Dorka Wessels - Never 2b free
05-(20xx)- Acid Drinkers - Love shack
06-(2012)- Bitwa na glosy Team Kuszynska - Set fire to the rain
07-(198x)- Shirley Zwerus - It's me
08-(2012)- Nena - das ist nicht alles
09-(2012)- INTERVIEW ROBBY VALENTINE
10-(198x)- Inxs - Original sin
11-(2012)- Robby Valentine - Tie your mother down
12-(2005)- Marlies - Everything
20.00 CET ALTERNATION / Afwisseling met Peter
13-(2012)- KAYAK - Life is good
-------------- - (Zometeen live in Purmaryn in Purmerend)
14-(2009)- Marlies and Ilona - Lady Marmalade
15-(2012)- Beth Hart - Bang bang boom boom
16-(2012)- Golden Earring - Cool as it gets
17-(2012)- Robbby Valentine - We will rock you
18-(2010)- John Pascoe ft Lindy Waldeck - Letting go
19-(2012)- Jeff Lynne - Beyond the sea (long wave)
20-(2012)- Robby Valentine - '39 (Queen Tribute II)
21-(2012)- Tatiana Manolidou - My lonely prince
22-(2012)- Steve Hackett - Ripples (Genesis Revisited II)
23-(2009)- Aniday - Don't fool with me
24-(2009)- Oos Joos - West Frieze
25-(198x)- Future World Orchestra - Theme from ET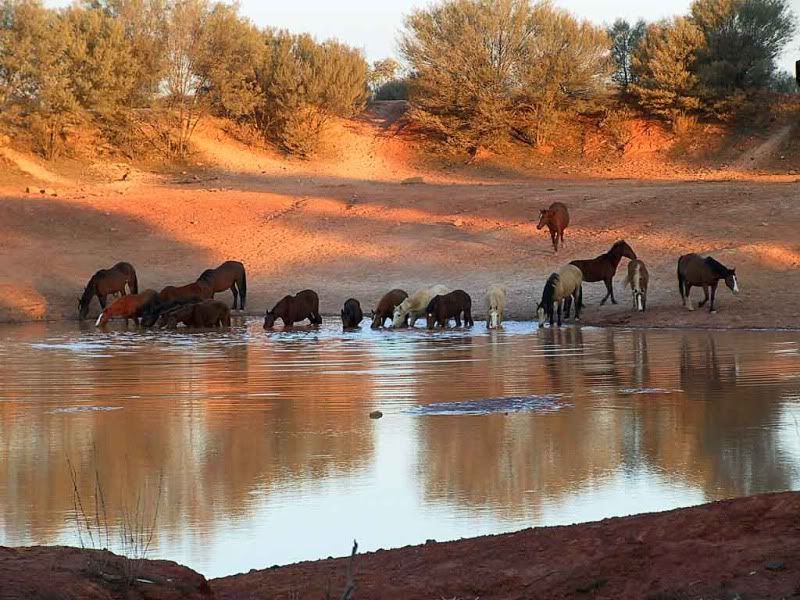 The Brumbies of Australie:
Once the heart of Australia , nowadays frequently hunted and shot from out of airplanes.
The wild horses from Australia are called Brumbies.
The dramatic story of Louis the Brumby is sung by Louise Du Toit.

Picure credits: Paul Christensen www.chiefontour.com


21.00 CET Alternation with Peter
26-(2010)- Louise Du Toit - Heart of Australia
27-(2xxx)- Paula Fernandez - Dust in the wind
28-(2012)- Robby Valentine - Seven seas of Rhye
29-(2012)- Steven Graves - Let it ride
30-(1977)- Bonnie Rait - Louise (Sweet Forgiveness)
31-(2006)- Radical Face - Welcome home son
32-(1990)- Clouseau - Louise
33-(2012)- Silhouette - When snow's falling down
----------- - CHECK YOUTUBE VOOR SCHITTERENDE CLIP VAN ED UNITSKY
34-(2012)- Trio Zazi - Tour de France
35-(2011)- Katzenjammer - Soviet Trumpeter
36-(1973)- Anarchic System - Carmen Brasilia
22.00 CET Alternation with Peter
37-(2012)- AnnMay - Emergency
38-(2010)- Lindy Waldeck - 1963
39-(2012)- Robby Valentine - Crazy little thing called love
40-(2012)- Kimicoh and the Defending champions - World peace is possible
41-(2012)- Chaine de Shinterymi - Le mariage insolite de Maria la bretonne
42-(2012)- Robby Valentine - Dear friends
43-(2012)- Robby Valentine 0 One vision_Now i'm here_Hammer to fall
44-(2011)- Anna_Lena Winter - Face on the wall
45-(2011)- Zazi - La Fee Clochette
46-(2011)- Zazi - Mira
46-(2010)- Barbara Rubin - Ero e sono
47-(2011)- Barbara Rubin - Change
48-(2012)- Steve Hackett - The musical Box
49-(2006)- Pakito - Moving on stereo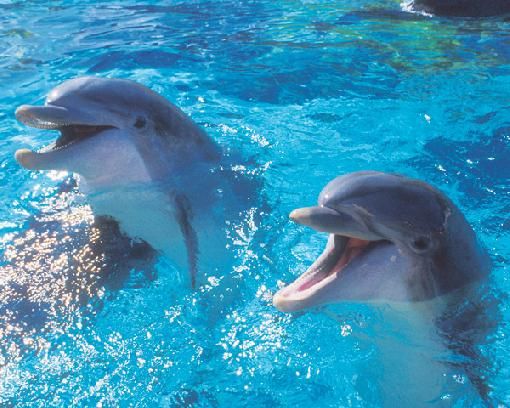 Dolphins ..... Maybe intelligent beings in the ongoing evolution....if we help them survive us.
Click pic for video Renaissance
23.00 CET Alternation with Peter
50-(2012)- Robby Valentine - Fat bottomed girls
51-(2012)- Ellen Vos - Mountain Rivers and butterflies
52-(2012)- Odette - Crossing the bridge
53-(2013)- Maaike Breijman - the man with the child in his eyes
54-(2012)- Mermaid kiss - Dust bowl bride
55-(2003)- Mermaid Kiss - Mermaid Kiss
56-(2003)- Enigma - Sadeness
57-(2011)- Asia Ash - Brighter
58-(2012)- Classic Night Band - I can't stand the rain
59-(2012)- Panic Room - Freefalling (Skin)
60-(2010)- Trio Zazi- Bei mir bist du schon
61-(2012)- Trio ZAzi - the Wine song
62-(2011)- Stephanie Adlington - Deeper shade of blue

63-(1979)- Astrid Nijgh - Welterusten Enkhuizen