CD Hoes : Rick vd Linden in 2003 in De Boerderij Zoetermeer. Klik op hoes voor Ekseption website.
Click Picture for Ekseption Website



EN HIER KOOP JE DE NIEUWE KAYAK SINGLE "ACT OF DESPAIR"
U CAN ORDER THE LAREST KAYAK SINGLE HERE.
Bestel HIERRRRR - Order HERE

Next in the Alternation / Afwisseling:
25-01-2008: Rick vd Linden Tribute / GX 1
08-02-2008: Wissel album: Silhouette - A Maze 2006 Symfonic promise from NL
22-02-2008: Tribute Lucy Steymel http://www.lucysteymel.eu/


18-01-2008
NEDERLANDS - DUTCH 21.00-24.00 Tribute Rick van de Linden
DE AFWISSELING 21.00-24.00

Wissel Album:
Ekseption - Beggar Julia's Time Trip ...... en .....
Alan Parsons Project - The Time machine.

Vanavond in de Afwisseling staat centraal Rick van de Linden.
Nederlands meest bekende pop/rock/klassiek toetsenist overleed op 22 januari 2006,
nu bijna twee jaar geleden.
Uitgebreid aandacht voor Rick en de rock groep waar zijn naam onlosmakelijk mee verbonden is: Ekseption.

Alles wordt aan elkaar verbonden door de thema's Space en Time.
Alle muziek vanavond gaat dus over ruimte en tijd.
De Wisselalbums gaan over een tijdmachine.

BEGGAR JULIA'S TIME TRIP..... het verhaal.
Het jaar 800...... David kan niet echt kiezen voor zijn passies muziek en Julia. En Julia zou niets liever willen dat Davis alleen voor haar zou kiezen. Omdat David geen keuze wil maken vlucht ze in opperste wanhoop het bos in. Daar ontdekt ze een tijdmachime en nieuwsgierig stapt ze erin.
Per ongeluk drukt ze een paar knoppen in en de tijdmachine begint aan een reis.
Die voert haar langs diverse punten in de tijd van belangrijke klassieke componisten. Totdat ze in 1970 aanbeland en moderne pop muziek hoort. Dan keert de tijdmachine terug.
Julia begrijpt nu waarom David zo gepassioneerd is door muziek en David, die zijn Julia vreselijk gemist heeft weet nu dat hij ook meer tijd aan haar moet besteden.
En ze leefden nog lang en gel...........

Zoals gebruikelijk wordt de playlist van het programma elke 10 minuten ververst.
Of misschien al compleet.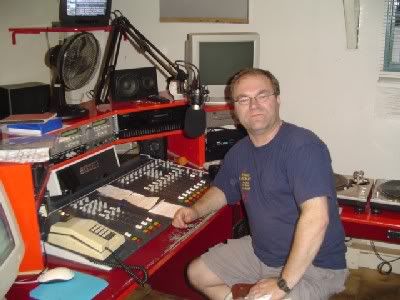 AFWISSELING STREAM met Peter : Click on pic
18-01-2008 ENGELS - ENGLISH Alternation 20.00-23.00 GMT

Featured CD tonight:
Ekseption - Beggar Julia's Time trip.
Alan Parsons Project - Time Machine

Tonight special attention for Rick van de Linden thru the music from the band we know him wel off: Ekseption.
Holland's most wellknown pop/rock/classick keyboard wizzard died on 22 th january 2006.
Everything will be linked together by the subjects Space and Time.
The featured cd's are all about traveling thru time.

BEGGAR JULIA'S TIME TRIP..... the story.
The year 800..... David cannot choose between his passion for music and his beloved one Julia.
Julia would like David to choose for her, but he cannot make up his mind.
In a desparate mood she runs off to the forest and finds a time machine.
She goes in it, touches a few buttons and there she goes, making a musical journey thru time where she hears many classical masters.
Finally she arives in 1970 and hears today's pop music. Then she returns.
Now she understands David 's passion for music and David who missed her for a long time knows he has to make time for Julia besides his music.
And they lived long and happily ever after.......

As usual there will be updates from the playlist every 10 minutes. Here on Beachradio.
Or might even already be up completely.

MSN contact: studio@radioenkhuizen.nl


!! _The CAM might be or is offline: Click here - Current status: OFFLINE_ !!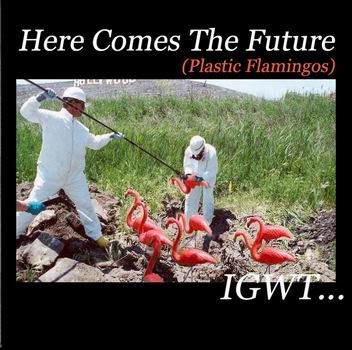 Here comes the future cover : Click Pic for In God We Trust site

-------------------------------------------------------------------------

21.00 Alternation with Peter

01- Ekseption - Toccata
02- Ekseption - Pie
03- ELO - When time stood still
04- Ekseption - BJTT - Ouverture
05- Ekseption - BJTT - Prologue (Linda van Dijck tells the story)
06- Ekseption - BJTT - Julia
07- Klaatu - Little Neutrino
08- Alan Parson's Project - The Time machine (Time Machine)
09- Ekseption - BJTT - Flying power
10- Ekseption - BJTT - Adagio
11- Yes - Time and a word
12- Alan Parson's Project - Temporalia (Time Machine)
13- Alan Parson's Project - Out of the blue (Time Machine)
14- Asia - Only time will tell (acoustic, John Wetton vocals)
15- Rob de Nijs - De tijd staat stil (Time stands still)
16- Ekseption - In a persian market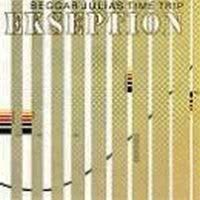 CD cover : Beggar Julia's time trip. Klik op hoes voor Ekseption website.
Click Picture for Ekseption Website



22.00 Alternation with Peter



17- Ekseption - Introduction the Fifth
18- Ekseption - Siciliano in G
19- Dante & evergreens - Time machine
20- Ekseption - BJTT - Space 1 / Italian Concerto
21- APP - Call up (Time Machine)
22- APP - Ignorance is a bliss (Time Machine)
23- BJH - Waiting for the right time
24- Ekseption - BJTT - Concerto (Tchaikovsky 1900)
25- Lana Lane - A place in time
26- Lana Lane - Nevermore
27- Lana Lane - A place in time (reprise)
28- Ekseption - BJTT - pop Giant
29- Alan Parsons Project - The call of the wild (Time machine)
30- Ekseption - Ave Maria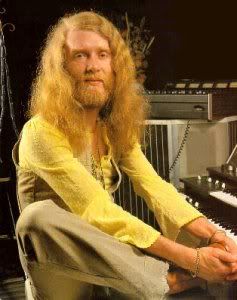 Rick vd Linden: Rick vd Linden begin 70 er jaren. Klik op foto voor Ekseption website.
Click Picture for Ekseption Website


2300 Alternation with Peter



31- Pater Moeskroen - Zet de tijd stil
32- Ekseption - BJTT - Feelings
33- John Wetton - Space and time
34- Alan Parsons Project - Press Rewind (Time Machine)
35- Uriah Heep - Traveller in time
36- The Verve - Space and time
37- Ekseption - BJTT - Epilogue
38- Ekseption - BJTT - Finale: Music for mind / Theme Julia
39- Linde Nijland - Who knows where the time goes
40- Alan Parson's Project - The very last time (Time Machine)
41- Alan Parson's Project - Far ago and long away (Time Machine)
42- Alan Parson's Project - Time Machine (part 2)(Time Machine)
43- Ekseption - The Lamplighter
44- Trace - Final Trace
45- Rick vd Linden - My Pianoman
46- Astrid Nijgh (vocals), Rick vd linden (GX1), Jenke Kaldenberg (Carillon drommedaris)
WELTERUSTEN ENKHUIZEN, WELTERUSTEN GOEDENACHT. (De Razende bol-1979)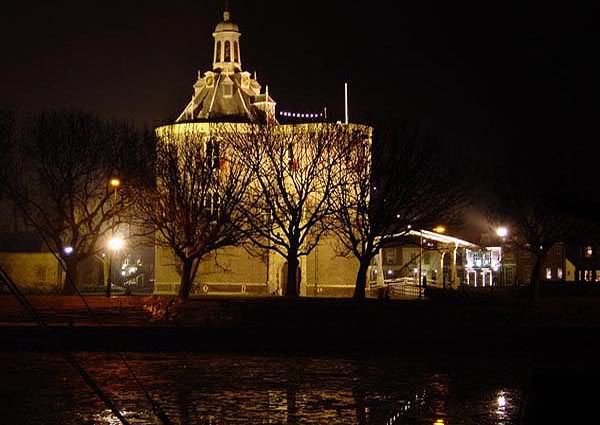 Foto: Irma Kok. Klik hierrrrr voor haar site
KAYAK Nostradamus cover : Click Pic for Kayak site
All about LA here
U can enjoy our Robbie, who works for us thru the night. BUT............
there are interesting alternatives:

(All times in CET. For UK time CET minus one hour is GMT)

22.00-01.00 Radio Caroline with Cliff Osbourne.

01.00-05.00 Radio Caroline with Tim Charles

24.00-02.00 Radio Seagull with Pandora's Rockbox

02.00-03.00 Radio Seagull NonStop Time (part 2) Presented by Peter Timmerman

Goodnight, Peter