Vandaag: 14-08-2009 NL - PETER ipv De MUZIEK ARENA 19.00-21.00:


Featured today (19-21):

The DAY the MUSIC DIED

Artiesten in de schijnwerpers:
Michael Robinson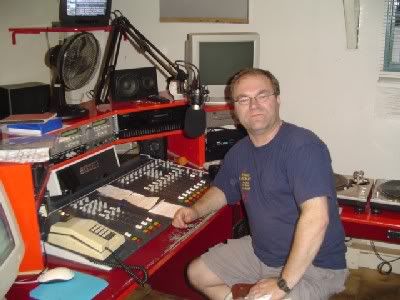 Henk is afwezig, dus neem ik waar (Peter) : Klik op foto-Click on pic
Today: 14-08-2009 UK - No Muziek arena 18.00-20.00 GMT
CA - Alternation 12.00-15.00 in the Manitoba area

Featured today (19-21):
The Day The Music Died
Artists in the picture: Michael Robinson




As usual there will be updates from the playlist every 10 minutes.
MSN contact: studio@radioenkhuizen.nl

19.00-21.00 uur - Muziek Arena: Met Henk Rustenburg - Click for playlist
Sorry, Not in today, Peter will be sitting in



19.00 CET Alternation with Peter
01-(!9)-
07-(!9)- Noa & Mira - Na ni na

Kayak frontvrouw Cindy Oudshoorn-
september 2009 NEW CD Letters from Utopia: Click pic for Website.


08-(8x)- Vaya con dios - Nah neh nah
09-(68)- Massiel - La la la (ESC nr 1 1968)
10-(7x)- )
16-(6x)- Shadows - Wonderful land


Miriam Stockley: Click pic for website.

20.00 CET Alternation with Peter
17-(!9)- Oi Va Voi - Dusty road
22-(!9)- Lara Fabian - Soleil soleil