Vandaag vrijdag / Today Friday : 04-02-2011 NL - DE AFWISSELING 21.00-24.00:


UK - ALTERNATION 20.00-23.00 GMT
CA - ALTERNATION 14.00-17.00 in the Manitoba area
Polska Przemiennie 22.00-01.00, Russia
Чередование
23.00-02.00,
Italia Alternanze 21.00-24.00 CET,
Australia
Saturday 05-02-11
07.00-10.00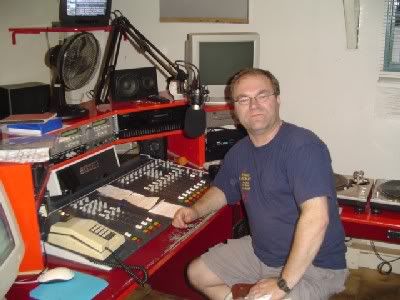 All contact and tuning in info regarding Radio Enkhuizen and Alternation:
Click on Peter in Studio (Above)

Voor stream / Listen to the stream: Klik op foto-Click on pic Radio (Below)

Vandaag / Today:

Pauline Alexander, Nick Barnes, Katie Thompson, Monica Piotrowska

Verder / Also: We remember the birthday of LUCY STEYMEL 02-02-53

Lucy Steymel 02/02/1953 - 27/02/2006
www.lucysteymel.eu (Click pic to go there)



As usual there will be updates from the playlist every 20 minutes.
Email & MSN contact: studio@radioenkhuizen.nl

19.00-21.00 uur - Muziek Arena: Met Henk Rustenburg - Click for playlist:


21.00 CET Alternation / Afwisseling with Peter
01-(81)- Lucy Steymel - Hitch hiker (Three's a charm)
02-(6x)- Geoff Love - How the west was won
03-(11)- Katie Thompson - Good as gold
-------- - HOTTEST track from New Zealand TODAY
04-(10)- Aly Cook - Country storm
05-(0x)- Sandra Mooy - Don't move
06-(10)- Pauline Alexander - Where Lucifer lingers
-------- -(Thoughts for the masses)
07-(08)- Nick Barnes - Seagull friend

Katie Thompson: January 2011 Best country song (Good as Gold) of the month in New Zealand. Click on pic for website.

08-(11)- Duffy BS - Warwick Avenue
09-(11)- Rojor - Fallen soldier (Code in the ether)
10-(0x)- Majda Roumi & Lara Fabian - Adagio/Habibi
11-(xx)- Bryan Ferry & Jane Birkin - In every dreamhome a heartache
12-(77)- Lucy Steymel - Sundown (Gift from a stranger)
13-(10)- Pauline Alexander - Dear sister(Thoughts for the masses)
14-(07)- Nick Barnes - Beautiful town (Enkhuizen)
15-(xx)- Bajm ft Beata Kozidrak - Lola lola (Szklanka wody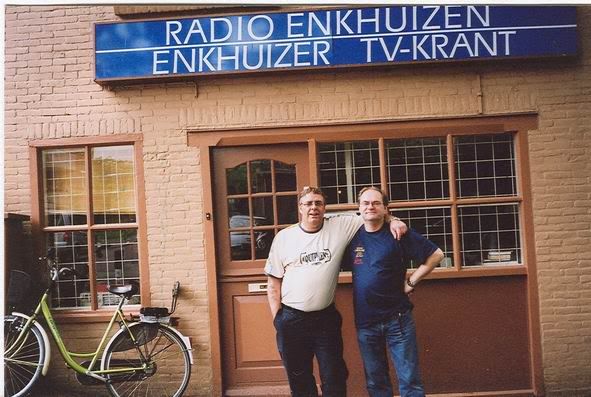 Nick Barnes and a RE presenter- Click pic for NB website
22.00
Alternation / Afwisseling with Peter
16-(81)- Lucy Steymel - High flyer
17-(81)- Lucy Steymel - Een nieuw begin
18-(81)- Lucy Steymel - Settling down (Three's a charm)
19-(8x)- Diesel - Goin back to China
20-(09)- Katie Thompson - Not the one for you
21-(10)- Pauline Alexander - Imagine
22-(08)- Nick Barnes ft Tommy Mandell - Weymouth my soul
23-(10)- Moni P - Safe (Speed away)
24-(79)- Lucy Steymel - Till my eyes run dry (Goodbye to grey)
25-(10)- Pauline Alexander - Fields of Gold
26-(07)- Nick Barnes - Lady Blue
27-(10)- Moni P - Good light (Speed away)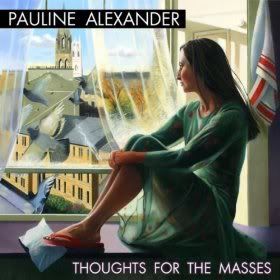 Pauline Alexander Thoughts for the masses: Click pic for website

23.00 CET Alternation with Peter
28-(11)- Katie Thompson - Good as Gold
29-(11)- Mari Wilson & Boisoundsmusic - O I C
30-(0x)- Kazik & Yugoton - Malcziki
31-(10)- Moni P (Monica Piotrowska) - Speed away (Speed away)
32-(10)- Pauline Alexander - Sunday night
33-(06)- Nick Barnes - House on the hill
34-(81)- Lucy Steymel - Nights without you (Three's a charm)
35-(10)- Katie Thompson - Monteiths on tap
36-(95)- Ruth Jacott - Geheimen (Steymel / vd Akker)
37-(10)- Pauline Alexander - Broken Youth
38-(08)- Nick Barnes - Time for the dance
39-(81)- Lucy Steymel - Midnight (Three's a charm)
40-(10)- Moni P - Thanks bye bye
41-(10)- Pauline Alexander - Farewell my heart
42-(81)- Lucy Steymel & Pim Koopman - Three's a Charm

43-(7x)- Astrid Nijgh - Good Night Enkhuizen


Lucy Steymel: Click pic for Tribute website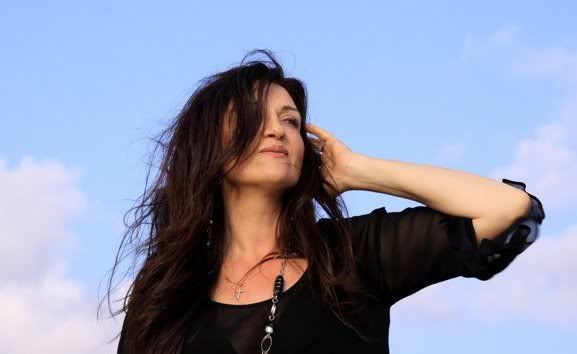 Lori Greco, click pic for Web site


Gisel De Marco - Great singer from Argentinia - Click pic for site