HOT NEWS: Eindelijk weer wat leuks op Arrow Rock Radio:




High Voltage Metal met Liselotte Hegt, Maandagavond 21-22 uur



Vandaag vrijdag / Today Friday : 11-02-2011 NL - DE AFWISSELING 21.00-24.00:

UK - ALTERNATION 20.00-23.00 GMT
CA - ALTERNATION 14.00-17.00 in the Manitoba area
Polska Przemiennie 22.00-01.00, Russia
Чередование
23.00-02.00,
Italia Alternanze 21.00-24.00 CET,
Australia
Saturday 12-02-11
07.00-10.00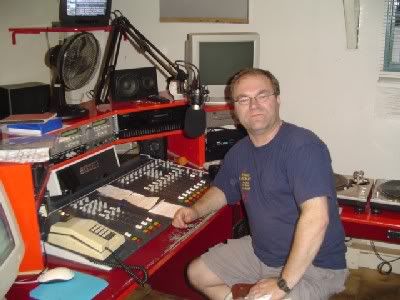 All contact and tuning in info regarding Radio Enkhuizen and Alternation:
Click on Peter in Studio (Above)

Voor stream / Listen to the stream: Klik op foto-Click on pic Radio (Below)
Voor / For Webcam: http://www.radioenkhuizen.nl/

Vandaag / Today:

ANNE MARIE SUNSHINE

Verder / Also: Pauline Alexander, songs about Flowers, Lara Fabian
En / And VALENTINE
Introducing: The New ROCKENBACH


AnneMarie Sunshine website (Click pic to go there)


As usual there will be updates from the playlist every 20 minutes.
Email & MSN contact: studio@radioenkhuizen.nl

19.00-21.00 uur - Muziek Arena: Met Henk Rustenburg - Click for playlist:


21.00 CET Alternation / Afwisseling with Peter
01-(11)- Rockenbach - Sabeldans
02-(6x)- Geoff Love - How the west was won
03-(11)- Katie Thompson - Good as gold
-------- - HOTTEST track from New Zealand TODAY
04-(11)- Anne Marie Sunshine - Everybody Rise
05-(xx)- Abba - Lay all your love on me
05-(xx)- GANG - Incantations (9.00 minutes version)
--------- (Variations and remix on Foreign affair from Mike Oldfield)
06-(6x)- After Tea - Not just a flower in your hair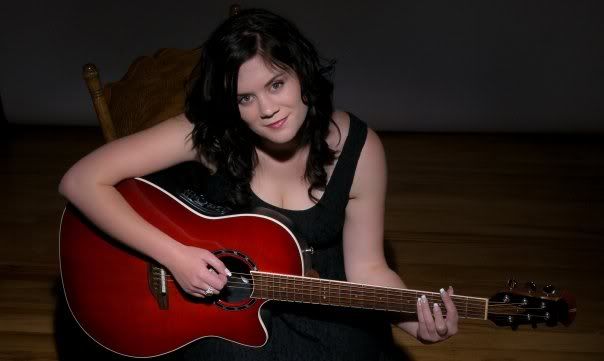 Katie Thompson: January 2011 Best country song (Good as Gold) of the month in New Zealand. Click on pic for website.

07-(6x)- Eternity's Children - Sunshine and flowers
08-(09)- Anne Marie Sunshine - All night long
09-(10)- Pauline Alexander - Seven notes (Thoughts for the masses)
10-(10)-
http://www.worldpeaceispossible.com/
- We are one
--------- - (Ft Kayak members Cindy Oudshoorn & Ton Scherpenzeel)
11-(10)- Barbara Rubin - Change we must (Earthday Brazil)
12-(11)- Lara Fabian - Always
Anne Marie Sunshine: From Poland now operating from in Holland - Click pic for website
22.00
Alternation / Afwisseling with Peter
Somewhere between 22.00 and 22.30 Birthday songs for BERNADETTE
13-(08)- Rockenbach - Flight of the bumble bee
14-(78)- Gruppo Sportivo - PS 78
15-(6x)- Four Tops - Bernadette
16-(77)- Frankie Miller - Love letters
17-(74)- Sparks - Never turn your back on mother earth
18-(74)- Sparks - This town ain't big enough for the both of us
19-(10)- Pauline Alexander - Dear Sister (Thoughts for the masses)
20-(10)- Moni P (Monica Piotrowska) - Safe (Speed away)
21-(10)- Anne Marie Sunshine - Frozen alive
22-(xx)- Bajm ft Beata Kozidrak - Ta sama chwila
23-(09)- Bajm - PS Zabierz mnie tam
24-(11)- Rockenbach - Sabeldans
25-(xx)- Robby Valentine - I believe in you (Mozart version)
26-(8x)- Gary Moore - Johnny Boy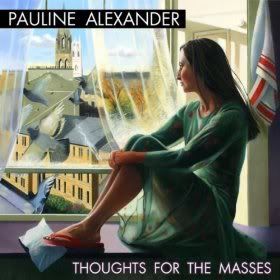 Pauline Alexander Thoughts for the masses: Click pic for website

23.00 CET Alternation with Peter
27-(8x)- Gary Moore - Over the hills and far away
28-(9x)- Rapalje - The Irish rover
29-(09)- Anne Marie Sunshine - Stay
30-(11)- Anne Marie Sunshine - Everybody Rise
31-(10)- Moni P - Good light (Speed away)
32-(10)- Kostas Segis - Kommatia Agapimu
33-(10)- Pauline Alexander - The calling
34-(10)- Anne Marie Sunshine - Fly away
35-(10)- Lindy Waldeck - Our names in the sand
36-(10)- Kristina Vybornova - What we found
37-(11)- Dead surf county - Burnt
38-(11)- Aly Cook - Spend it (While you can)
39-(xx)- Bajm - Lola Lola
40-(7x)- Astrid Nijgh - Good Night Enkhuizen


AnneMarie Sunshine: Click pic for website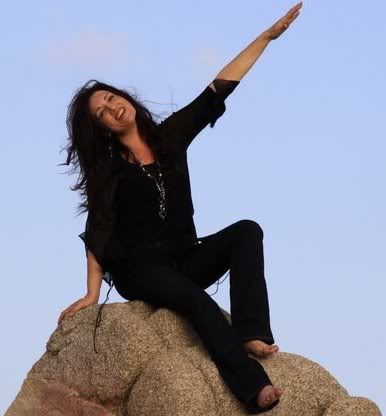 Lori Greco, click pic for Web site


Gisel De Marco - Great singer from Argentinia - Click pic for site