Vandaag vrijdag / Today Friday : 03-08-2012 NL - DE AFWISSELING 19.00-24.00:
Beware: 5 hours today
UK - ALTERNATION 18.00-23.00 GMT
CA - ALTERNATION 12.00-17.00 in the Manitoba area
Polska Przemiennie 20.00-01.00, Russia
Чередование
19.00-02.00,
Italia Alternanze 19.00-24.00 CET,
Australia
Saturday 04-08-12
05.00-10.00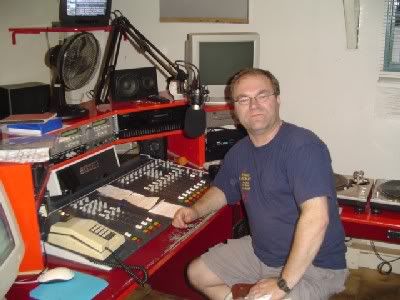 All contact and tuning in info regarding Radio Enkhuizen and Alternation:
Click on Peter in Studio (Above)

Voor stream / Listen to the stream: Klik op foto-Click on pic Radio (Below)
Alternative: www.Tunein.com (Type searchstring: Enkhuizen in search field)

With the App TuneIn you can also listen on Iphone, Ipad, Android phones and Tablets.
Or use the Windows software Radiosure from http://www.radiosure.com/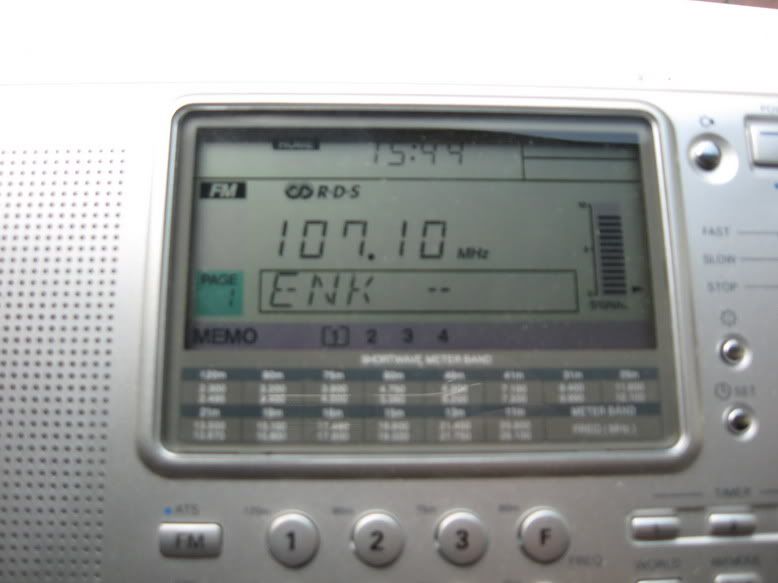 Featured Today:
CINDY OUDSHOORN en KAYAK
Interview Cindy around 19.20)

Also
The Appelo Project
LEGENDS FESTIVAL APELDOORN
(and we are following the Castlefest main stage of this evening)

Every hour on the hour: Battle between Katzenjammer and Trio ZAZI
Cindy Oudshoorn Website: Click pic above
. Latest Track I remember (Appelo Project)

The playlist looks very empty at first, but beware, It's just a blueprint.
As usual there will be updates from the playlist every 20 minutes.
(More or less)
So refresh your browser often to see what's going on.

19.00-21.00 uur - Muziek Arena: Met Henk Rustenburg - Click for playlist
Or better not as Henk is on holiday. But you have me instead.

19.00 CET Alternation with Peter
01-(2009)- Royal Airforce Orchestra ft Cindy Oudshoorn - Radio Gaga
02-(2006)- Epica - Hunab K' u
03-(2012)- Trio Zazi - Turn me on
04-(2011)- Katzenjammer - I will dance (When i walk away)
05-(1997)- Maisgirls - Weekend veur de deur
06-(2012)- INTERVIEW CINDY OUDSHOORN (Scheduled 19.20)
08-(2008)- Kayak - Dear Lover
09-(2008)- Kayak - Chance for a lifetime
10-(1978)- Gruppo Sportivo - PS 78 (Back to 78)
11-(1975)- Living Blues - Boogie woogie woman
12-(2012)- Cindy Oudshoorn and Piet Hein Appelo - Old and wise
13-(Xxxx)- Tri Yann - La ville que j'ai tant aime
20.00 CET ALTERNATION / Afwisseling met Peter, Radio Enkhuizen 107.1 FM
14-(1972)- Kayak - Mammoth
15-(2xxx)- Omnia - Alive (Now live at Castlefest in Keukenhof Lisse)
16-(2xxx)- Omnia - The sally gardens
17-(2012)- Katzenjammer - Cherry Pie
18-(2010)- Trio Zazi - La fee Clochette / Mira
19-(2010)- Airforce Orchestra ft Tino Bos and Cindy Oudshoorn - Don't let the sun go down on me
20-(1976)- Massada - Latin dance
21-(2012)- Marcel Manuhutu - Sageru
22-(2012)- Kayak en Thomas Orkest - Starlight Dancer
23-(2012)- Gabry - My baby loves me
24-(2012)- Zuver Scheerwol - Roelien
25-(2010)- Kristina Vybornova - In your arms
26-(1990)- Eagles - Dooluin Dalton
Mennana: Just that one thought had heard it all......... Now also singing in Dutch)
For Mennana in English click pic for YouTube clip.

More info about Mennana: Here
:
https://www.facebook.com/mennana.ennaoui

21.00 CET Alternation with Peter
27-(1975)- Sailor - A glass of Champagne
28-(1976)- Sailor - One drink too many
29-(2xxx)- Blackmore's Night - The clock ticks on
30-(1976)- Electric light Orchestra - Fire on high
31-(1962)- Johnny Crawford - Cindy's Birthday (Alvast gefeliciteerd Cindy)
32-(2012)- Trio Zazi - Turn me on
33-(2012)- Katzenjammer - Hey ho on the devil's back
34-(1969)- Jane Birkin and Serge Gainsbourg - Je 't aime mon non plus
35-(2012)- Lara Fabian - Je t' aime encore
36-(2011)- www.worldpeaceispossible.com - We are one

The girls all play the Kantele..... A Finnish instrument
Kardemimmit on Facebook .... Click Pic.

37-(2012)- Kardemimmit - Laulu Paivalle (A new day) (CD- Autio Huvilo)
38-(2012)- Skankin Monks - Blue Hotel
39-(1981)- Flavium - Nightlife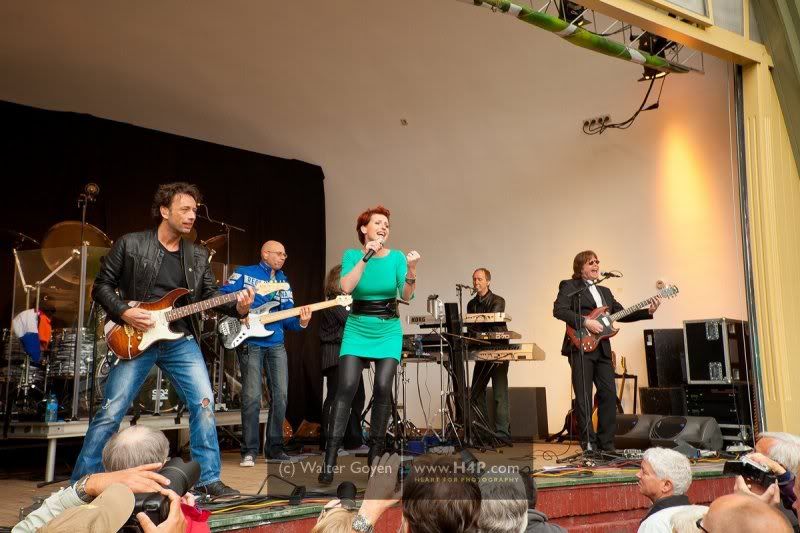 Kayak (5mei 2012 Alkmaar): Click pic for site
Picture with kind permission by Walter Goyen
Whole set HERE on Facebook
22.00 CET ALTERNATION / Afwisseling met Peter
40-(2012)- Kayak - Life is good
41-(2012)- Katzenjammer - Land of confusion
42-(2010)- Trio Zazi - Bei mir bist du schon
43-(Xxxx)- Faun - Tinta (Just started their concert at Castlefest Keukenhof Lisse)
44-(Xxxx)- Faun - Gaia
45-(1996)- Cindy Oudshoorn - Gedachten
46-(2012)- Appelo Project ft Cindy Oudshoorn - I remember
47-(2012)- Appelo Project ft Esther Vissers - True Colours
48-(2012)- Asia - Tomorrow the world (CD XXX)
49-(2012)- Dorka Wessels - Never 2 b free
50-(2012)- Arjan Lucassen - Pink Beetles in a purple Zeppelin
51-(200x)- Kardemimmit - Apeainen
52-(2013)- Mennana - Hij ziet haar niet staan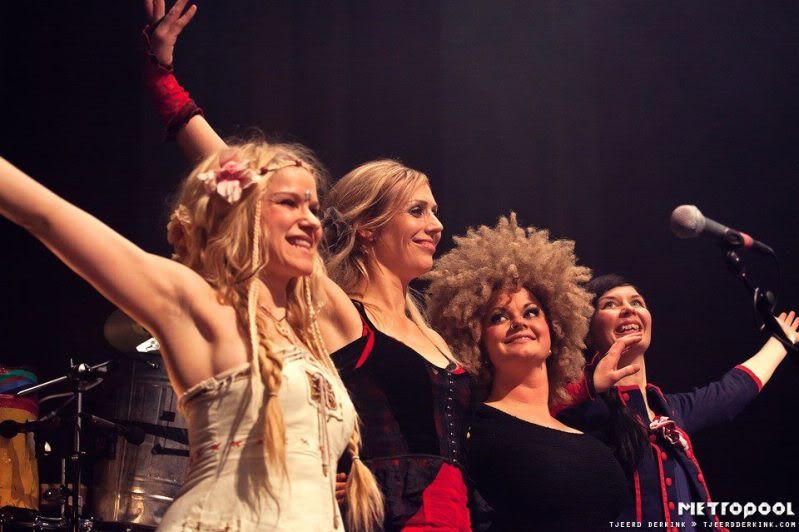 Katzenjammer.
Sensational band from Norway
Click pic for Site.

23.00 CET Alternation with Peter

53-(Xxxx)- Dalida - Flamenco
54-(2012)- Kayak - The most underrated band of the world
55-(2012)- Trio Zazi - Turn me on
56-(2012)- Katzenjammer - Lady Marlene
57-(1975)- Sailor - The old Nickelodeon sound
58-(19xx)- Bintangs - Mona Lisa
59-(1970)- Bintangs - Ridin'on the L& N
60-(2007)- Catself - Bridges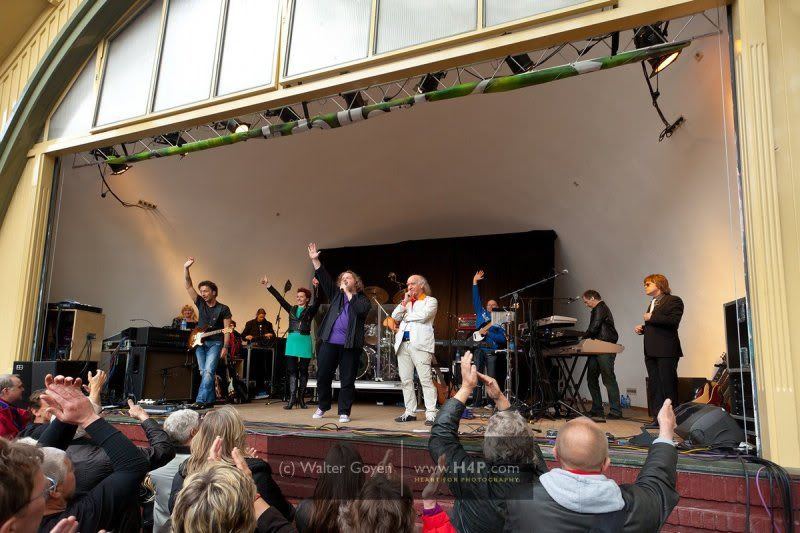 Kayak (5mei 2012 Alkmaar): Click pic for site
Picture with kind permission by Walter Goyen
Whole set HERE on Facebook

61-(19xx)- Cindy Oudshoorn - Vrijheid
62-(20xx)- Leon Priest and Cindy oudshoorn - If i can't make you love me (Randy Crawford)
63-(2011)- Kayak - Anywhere but here
64-(2011)- Kayak - Wherever she goes
65-(200x)- Kayak - Sad to say farewell

66-(1979)- Astrid Nijgh - Welterusten Enkhuizen