Vandaag vrijdag / Today Friday : 18

-

0

1-2013 N

L - DE AFWISSELING 21.00-24.00:
UK - ALTERNATION 20.00-23.00 GMT
CA - ALTERNATION 14.00-17.00 in the Manitoba area
USA - Nashville ALTERNATION 14.00-17.00
Polska
alternacja

21.00-24.00, Russia
Чередование
23.00-02.00,
Italia Alternanze 21.00-24.00 CET, Greece
εναλλαγή

22.00-01.00
Australia
Saturday

19-01-13
07.00-10.00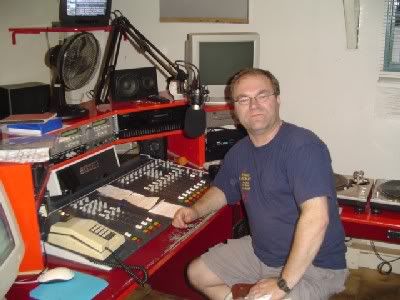 All contact and tuning in info regarding Radio Enkhuizen and Alternation:
Click on Peter in Studio (Above)

Voor stream / Listen to the stream: Klik op foto-Click on pic Radio (Below)
Alternative: www.Tunein.com (Type searchstring: Enkhuizen in search field)

With the App TuneIn you can also listen on Iphone, Ipad, Android phones and Tablets.
Or use the Windows software Radiosure from http://www.radiosure.com/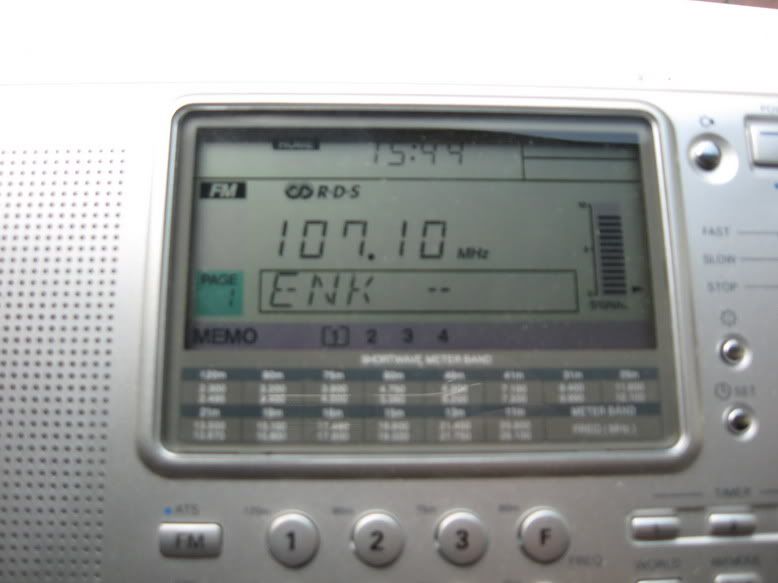 Featured Today:



RADAVIQUE,

Voice Over

, Yes


and ................ (amongst many others)
Valentine
Dalida (Day of birth), Monika Kuszynska (day of birth), Stephanie Valentin, (Multitalent from France), Nolwenn Leroy, Zazi,
Radavique Rare and Brilliant
.
Click pi

c for website.
As usual there will be updates from the playlist every 20 minutes.
(More or less)
19.00-21.00 uur - Muziek Arena: Met Henk Rustenburg - Click for playlist
Voice Over: Close Harmony vocal group of Enkhuizen

.
11-01-2013 In The Dubliner Enkhuizen

.

Click pic for site
21.00 CET Alternation with Peter
01-(2012)- Nolwenn Leroy _Juste pour me souvenir
02-(2006)- Epica - Hunab K' u
03-(2012)- Immens - Ik ga in je op
04-(198x)- Maisonettes - Heartache avenue
05-(2012)- Harry Loco - Finland the song
----------- Robby Valentine and Marlies Schuitemaker in Concert
----------- 19 januari: Cafe t Centrum Enkhuizen
----------- 20 januari: Leeuwarden
06-(2012)- Valentine en Schuitemaker - Dust in the wind
07-(2008)- Valentine - I believe in you
08-(2002)- Valentine vs Valensia - City lights
------------
09-(197x)- Dalida - Darla Dirladada (Day of Birth Dalida 17/1)
10-(199x)- Dalida - Helwa ya baladi
11-(2012)- Alicia Keys - Brand new me
12-(2011)- Voice Over - Wasted on the way
13-(1983)- Radavique - All and only
14-(1984)- Radavique - Castle of the guide
15-(1972)- Dizzy Man's Band - Jumbo
16-(1983)- Radavique (Jan Koehoorn Keyboard solo)- Key Horns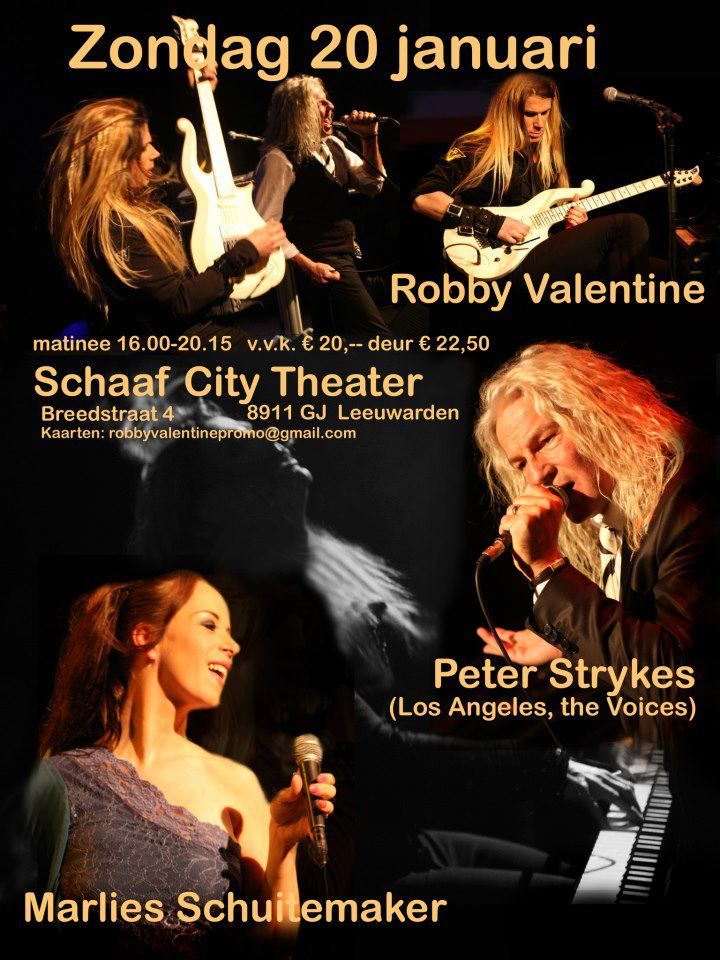 Marlie en

Valentine zaterdag in Enkhuizen en zondag in Leeuwarden MET Peter Strykes

.
Click pic for info.

22.00 CET ALTERNATION / Afwisseling met Peter
17-(2007)- Kayak - See see the sun (KaYacoustic)
18-(2012)- Wilson Phillips - I can hear music
19-(2012)- Wilson Phillips - Dedicated to the one I love
20-(2013)- Catself - Consolation asteroid
21-(1983)- Radavique - Reasons
22-(1983)- Radavique - I will I hear
23-(1983)- Yes - Hearts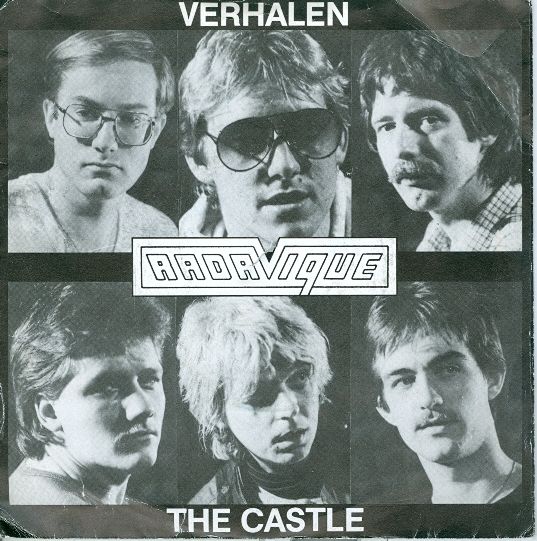 Radavique cover! Verhalen(Click pic for international website)
24-(2010)- Gisel de Marco - I wish I could fly (all the way)
25-(2012)- David Migden and the Dirty words - I can't see her face
26-(2005)- The Syn - A_Time and a word
27-(2005)- The Syn - B_Time and a word-A tide in the affairs of man
28-(2005)- The Syn - C_Time and a word (Reprise)
29-(2012)- Jeff Wayne - The eve of the war
30-(2012)- Jeff Wayne - Epilogue (part1)
Simone Simons (Epica) had her birthday this week

- (Click pic for website)
23.00 CET Alternation with Peter

31-(2012)- Stephanie Valentin - Releve Toi
32-(1983)- Radavique - (Come to) Paris
33-(1983)- Radavique - Falling Hope
34-(2013)- Niovi ft Tatiana M - Tree of my dreams
35-(2013)- Zazi - All you need
36-(2006)- Edenbridge - On top of the world (with Valentine multi choir)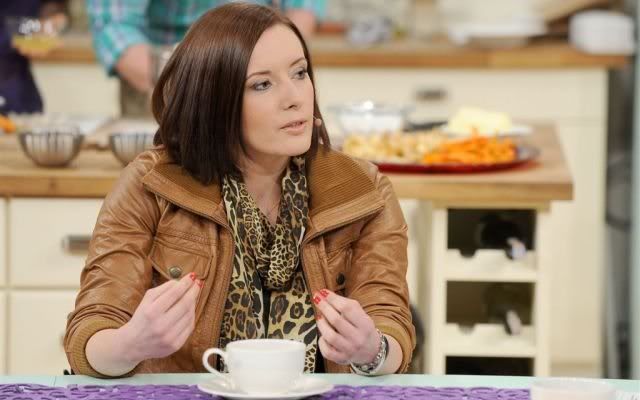 Monika Kuszynska also had her birthday this wee

k.

Click pic for Facebook site

37-(2010)- Magenta - Wonderous stories (Yes)
38-(1976)- Kayak - Relics from a distant age
39-(1983)- Radavique - Besides (Jan Koehoorn keys)
40-(1983)- Radavique - Twins
41-(2011)- Voice Over - Always
42-(1980)- Izabela Trojanowska - Tydzien lez (release 1981 Poland)
43-(1978)- Yes - Madrigal
44-(2012)- Monika Kuszynska - Ocaleni (Happy Birthday Monika)
45-(2012)- Epica - Storm the sorrow (Happy Birthday Simone)

46-(1979)- Astrid Nijgh - Welterusten Enkhuizen